Watch Video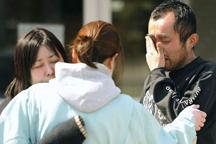 Play Video
Local police have given a death toll of 2-thousand-414, with more than 31-hundred missing. Some 430-thousand people are living in emergency shelters, or with relatives.
Another 24-thousand are stranded. The Japanese government has sent 100-thousand troops to lead the aid effort. It has sent 120-thousand blankets and bottles of water, 110-thousand liters of gasoline, plus food to the affected areas.
But as rescue workers struggle to reach victims, millions have spent a fourth night in a row, without water, food or heating in low-temperature regions in the country's northeast. The Fire and Disasters Management Agency says more than 72-thousand buildings were completely destroyed or damaged.
Editor:Zhang Jingya |Source: CNTV.CN