Watch Video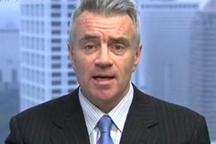 Play Video
To discuss the effect on the Japanese economy, we're joined on the line by our correspondent Dan Sloan in Tokyo. Hello Dan.
Q1: How has the market responded to the latest nuclear blast? Have there been any price surges or frantic buying in Tokyo today?
Q2: Many analysts predict that huge losses from the devastating earthquake might send Japan, the world's third largest economy, into a recession. From what you have seen, do you think that is possible?
Thank you Daniel. That was Daniel Sloan joining us live from Tokyo.
Editor:Zhang Jingya |Source: CNTV.CN