Watch Video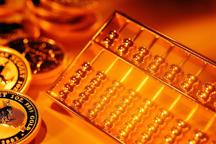 Play Video
China's Central Bank has tightened monetary policy once again. Following trading on Friday, the PBOC said it will raise the required reserve ratio for banks by half a percentage point. It's the third such move this year and the sixth since November, as inflationary pressure remains the top priority.
The increase will take effect March 25th. The move increases the required reserve ratio for the country's biggest banks to a record 20 percent. And small and medium-sized banks will have to keep 16.5 percent of their deposits in reserve.
The move is seen as another step in the government's campaign to control inflation. It will lock up about 350 billion yuan of cash that banks would otherwise have been able to lend, making it an important tool for slowing money growth.
The increase will catch many investors off guard after several prominent economists predicted this week, that the central bank would take some time to gauge the impact on China of Japan's devastating earthquake and tsunami.
Chinese consumer price inflation rose 4.9 percent in the year to February, level with January's pace. Some economists have warned that inflation is likely to pick up in coming months because of a lower year-on-year base of comparison.
Studio interview: Curbing inflation and impact on industries
For more on the Central Bank's raising of the deposit reserve ratio, we're joined by Li Yong of the China Association of International Trade. Hello Mr. Li.
Q1. How do you think this latest raise of 0.5 percent will help curb inflation? And how will it affect the domestic market and trade with foreign nations?
Q2. If the inflation pressure continues to grow, will the central bank consider further raising the ratio or will it adopt other complementary monetary policies? More>>
Related stories
Editor:Zhang Jingya |Source: CNTV.CN