Watch Video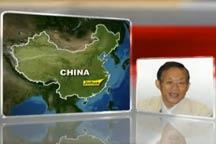 Play Video
Now for more analysis on the tension in Cote d'Ivoire, we're joined on the line by Liu Guijin, the Chinese government's special envoy for Sudan. Hello, Mr. Liu.
Q1: Incumbent President Laurent Gbagbo is still clinging to power, despite supporters of rival Allasane Ouatarra controlling nearly 80 percent of the country. What are Gbagbo's options in the face of such a grim situation?
Q2: The current tension has its roots in the country's civil war that created a de facto division between the north and the south. If Ouattara gains power, what difference will that bring to the African nation?
Editor:Xiong Qu |Source: CNTV.CN