Watch Video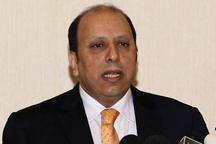 Play Video
Libya continues to accuse NATO of taking sides with rebels fighting to oust Muammar Gaddafi.
Deputy Foreign Minister Khaled Kaim also told reporters in Tripoli NATO was being given misinformation that led it to bomb civilians in Misrata. That's the last rebel-held town in the west of the country.
In recent fighting, neither government forces nor the rebels have made any serious gains. Now the conflict has shifted to smaller objectives, such as control of the key oil port of Brega. Rebels complain that NATO airstrikes came too slowly to seriously disrupt the pro-Gaddafi troops. But NATO dismisses the criticism, saying the number of airstrikes is increasing every day. It says Misrata remains the air campaign's priority.
Editor:Zhang Ning |Source: CNTV.CN