Watch Video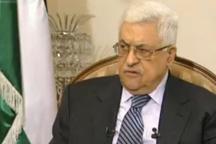 Play Video
CCTV correspondent Roee Ruttenberg has had an exclusive interview with Mahmoud Abbas, President of the Palestinian National Authority. Abbas explains the September deadline he set for what he calls a "breakthrough" in the Middle East peace talks.
Related reports:
Abbas seeks reconciliation with Hamas
Palestinian President Mahmoud Abbas has travelled to Cairo for the first time since the fall of longtime Egyptian President Hosni Mubarak in February. Abbas's visit, is aimed to seek a restart, of reconciliation processes between his Fatah movement and Hamas, which rules the Gaza strip. Watch Video>>
Recent incident:
Israeli-Palestinian tension flares after seven killed in Gaza
Tension between Israel and the Palestinians mounted Tuesday after Israeli artillery shelling killed seven people, including three children, and wounded 10 others in response to Gaza militants' homemade rocket attacks on southern Israeli communities. More>>
Int'l concern:
Interview: China to support Mideast peace process despite situations change
Chinese Middle East envoy Wu Sike said here on Wednesday that China will keep its commitment to Middle East peace process, no matter what changes take place in this region.
In an interview with Xinhua, Wu said the major goal of his Middle East trip was to discuss with leaders in this region the impacts of the current developments on the peace process. More>>
Obama calls for resumption of Mideast peace talks
U.S. President Barack Obama says a peaceful solution to the Israeli-Palestinian conflict is "more urgent than ever."
Obama made the statement after meeting Israeli President Shimon Peres at the White House.
Both leaders said that the current situation in many Arab countries provides an opportunity for progress in stalled Israeli-Palestinian peace talks, and called for direct negotiations between the two. More>>
Editor:Zhang Jingya |Source: CNTV.CN