Watch Video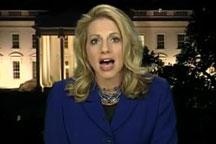 Play Video
Now for more on the US government's budget crisis, we are joined live by our correspondent Jessica Stone in Washington.
Q1. Within the past hour, the US government reached a deal to prevent a possible government shutdown. What can you tell us about the agreement ?
Q2. This budget battle has been about the 2011 budget--that is already running the government. What does this mean for the future financial decisions facing the US ?
Editor:Zhang Pengfei |Source: CNTV.CN