Watch Video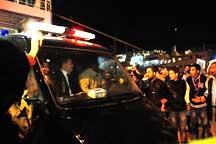 Play Video
The bodies of two western photojournalists killed in Misrata on Thursday have arrived in Benghazi by ship.
Chris Hondros, an American photographer for Getty Images, and British-born documentary maker Tim Hetherington were killed while covering battles between rebels and Libyan government forces.
In Benghazi, representatives from the US and Britain were to take custody of the bodies to arrange their evacuation from Libya.
The ship also carried over 1,000 people fleeing the fighting in Misrata.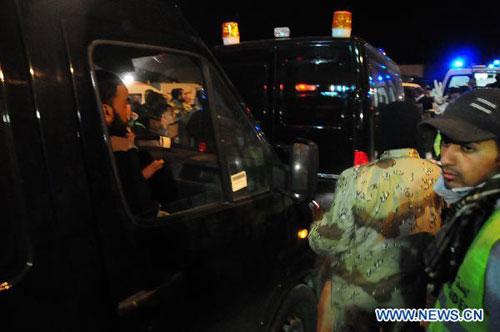 Vehicles carrying bodies of British photographer and Oscar-nominated documentary
director Tim Hetherington and American photographer Chris Hondros who works for
Getty Images arrive in Benghazi, Libya, on April 21, 2011. The two western
photojournalists were killed in Libya while covering battles between rebels and
government forces. (Xinhua/Li Yuan)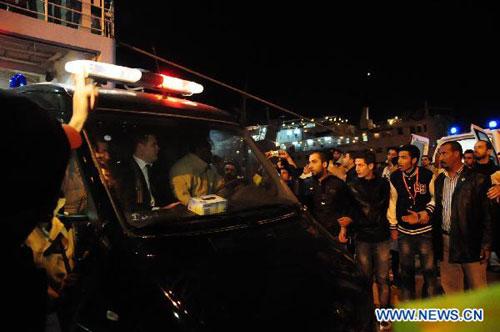 Vehicles carrying bodies of British photographer and Oscar-nominated documentary
director Tim Hetherington and American photographer Chris Hondros who works for
Getty Images arrive in Benghazi, Libya, on April 21, 2011. The two western
photojournalists were killed in Libya while covering battles between rebels and
government forces. (Xinhua/Li Yuan)
Editor:Zhang Pengfei |Source: CNTV.CN