Watch Video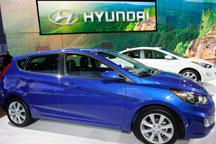 Play Video
The New York International Auto Show is ready to open on Friday. Smaller, greener cars have become the mainstream for the 9-day event. Eco-cars are no longer just for exhibition of future trends, but have become most companies' major product lines. The story comes courtesy of Reuters.
It's springtime and the New York Auto Show has come to town.
Key trends: size does matter. The latest autos are smaller but smarter says Angus Mac Kenzie, Editor-in-Chief of Motor Trend.
Angus Mackenzie, Editor-in-Chief, Motor Trend, said, "The cars are shrinking slightly but they're getting more space efficient, but definitely fuel efficiency is key. The globalization of the auto industry really has come to the U.S. and also that 40 miles per gallon is the new zero to 60 among automakers."
To boost fuel efficiency more diesel engines are popping up, as well as improved four-cylinder engines.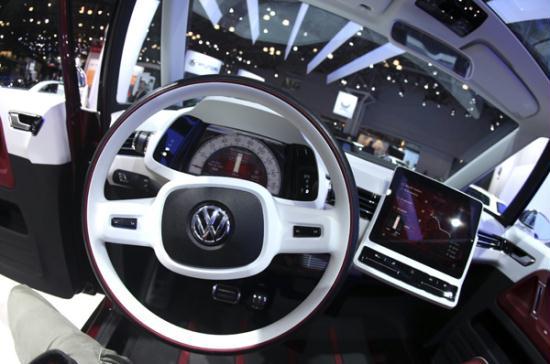 The interior of a Volkswagen microbus concept car is seen at the New York International Auto Show in New York City, April 21, 2011. (Xinhua/Reuters Photo)
"Mercedes Benz has the new C Class coupe here. The entry level point for that car will be a 1.8 liter four-cylinder turbo." Angus Mackenzie said.
And as Jack Nerad of Kelly Blue Book points out hybrid technology continues to make big strides.
Jack Nerad, Executive Editorial Director of Kelly Blue Book, said, "This is an eco version of the Chevy Malibu, 2012 Chevy Malibu and it uses hybrid techniques in a very cost effective way. It is essentially a mild hybrid."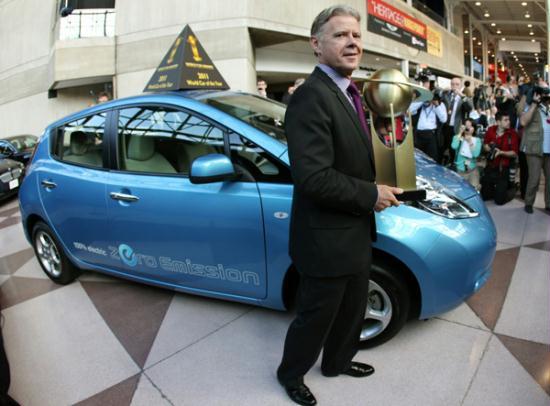 Brian Carolin, Senior Vice President of Nissan North America, holds the World Car Award after the Nissan Leaf Electric car was named the 2011 World Car at the New York International Auto Show in New York City, April 21, 2011. (Xinhua/Reuters Photo)
Other trends include a shift to brighter, more colorful interiors and lower sticker prices to appeal to shoppers in what is still definitely a buyer's market.
"We haven't come near to recovering from where we were about four years ago in terms of overall sales and it doesn't look like we're going to get that kind of recovery even though we are seeing, you know, a pretty significant recovery." Jack Nerad said.
And for drivers that want to hit the road with their favorite high-tech gadgets - car companies have taken notice - making sure their latest designs are tech friendly.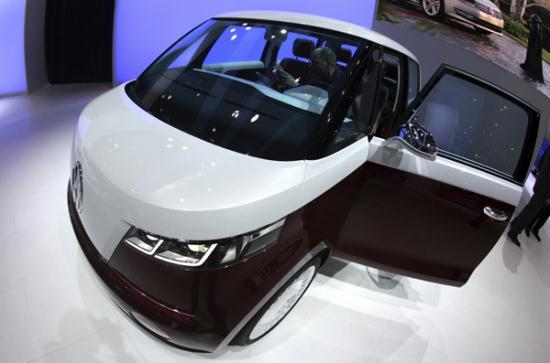 A Volkswagen microbus concept car is seen at the New York International Auto Show in New York City, April 21, 2011. (Xinhua/Reuters Photo)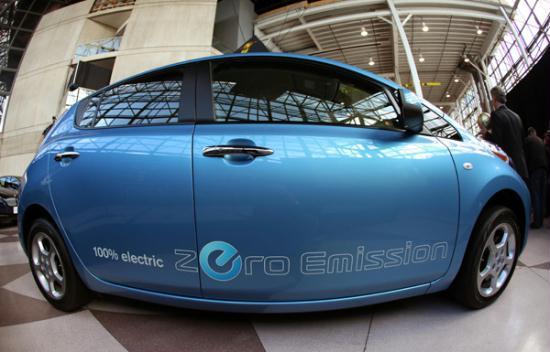 The Nissan Leaf Electric car is seen in this picture taken with a wide angle fish-eye lens after the car was named the 2011 World Car at the New York International Auto Show in New York City, April 21, 2011. (Xinhua/Reuters Photo)