Watch Video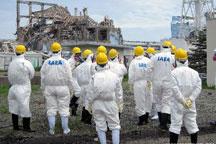 Play Video
An IAEA team has inspected the stricken Fukushima Dai-ichi nuclear power plant, as part of an investigation into the causes of Japan's nuclear crisis.
The fact-finding team visited Dai-ichi and other two nuclear power plants in Fukushima that survived the March 11th earthquake. They also talked with staff as to how the plant was damaged. The 18-member team consists of nuclear experts from 12 countries. The team will submit its preliminary report to the Japanese government in June. It will also prepare a report for the IAEA Ministerial Conference on Nuclear Safety to be held in Vienna in late June.
Earlier, Tokyo Electric Power Company said another 36 tons of radioactive water had leaked from a waste disposal building. The summer rainy season also increases the risk of radiation spilling into groundwater.
Related stories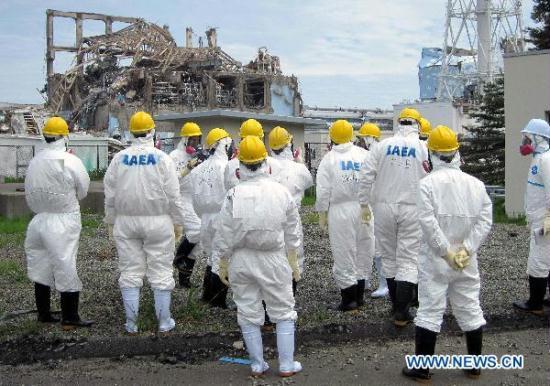 International Atomic Energy Agency (IAEA) inspection team members watch No.3 reactor of the crippled Tokyo Electric Power Co.(TEPCO)'s Fukushima Daiichi nuclear power plant in Fukushima Prefecture, in this handout photo taken and released by TEPCO on May 27, 2011. (Xinhua)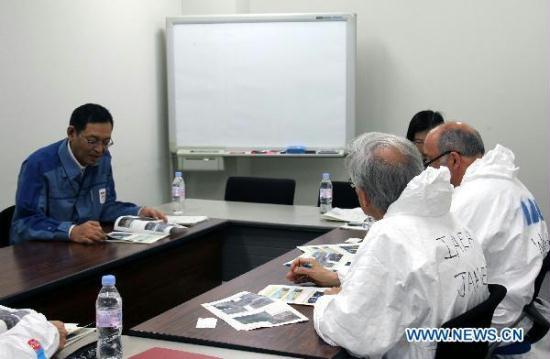 International Atomic Energy Agency (IAEA) inspection team members wearing protective suits visit one of the offices of the Tokyo Electric Power Co. (TEPCO)'s Fukushima Daini nuclear power plant in Fukushima Prefecture, in this handout photo taken and released by TEPCO on May 27, 2011. (Xinhua)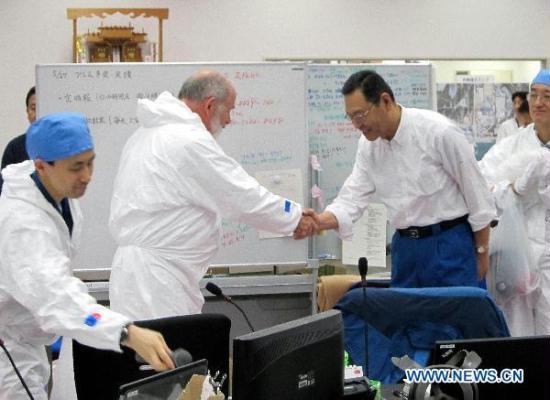 Mike Weightman (2nd L), Britain's Chief Inspector of Nuclear Installations and the head of a group of international atomic experts, is greeted by Masao Yoshida, plant chief of the crippled Tokyo Electric Power Co.(TEPCO)'s Fukushima Daiichi nuclear power plant, in Fukushima Prefecture, in this handout photo taken and released by TEPCO on May 27, 2011. (Xinhua)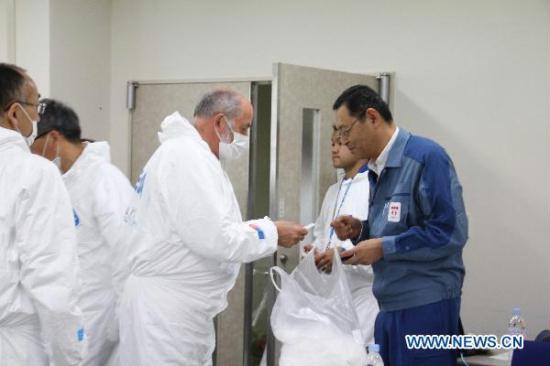 International Atomic Energy Agency (IAEA) inspection team members wearing protective suits visit one of the offices of the Tokyo Electric Power Co. (TEPCO)'s Fukushima Daini nuclear power plant in Fukushima Prefecture, in this handout photo taken and released by TEPCO on May 27, 2011. (Xinhua)
Editor:Zheng Limin |Source: CNTV.CN