Watch Video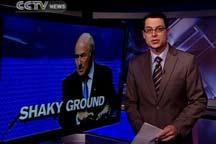 Play Video
As FIFA president Sepp Blatter is admitting that FIFA is -quote- "shaking at its foundations." Blatter made this statement at the opening of the 61st FIFA Congress in Zurich as it get's set to elect a new president.
Sepp Blatter is on the verge of a fourth term as the head, of arguably, the world's most powerful sporting body.
But there was nothing triumphant in his speech to delegates at the start of the 61st FIFA Congress in Zurich.
Blatter is now the only candidate for Wednesday's presidential election following the withdrawal of Mohamed bin Hammam in the face of bribery allegations surrounding his election campaign.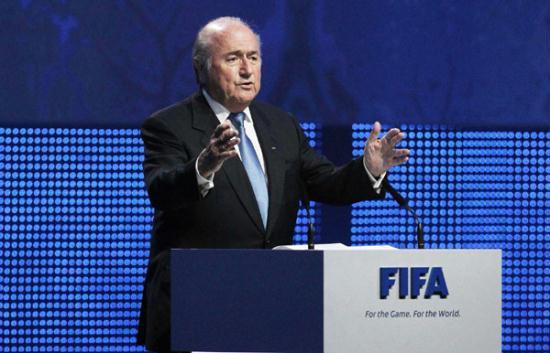 FIFA President Sepp Blatter speaks during the opening ceremony of the 61st FIFA congress
at the Hallenstadion in Zurich, May 31, 2011.
"I believed we were living in a world of fair play, respect and discipline, but unfortunately I must say that it's no longer the case, because our pyramid, the famous FIFA pyramid, is now shaking at its foundations, and there is a danger lurking," said Blatter.
Some observers believe FIFA should pursue the same structural reform as the International Olympic Committee (IOC) more than a decade ago, following the Salt Lake City bribery scandal.
IOC president Jacques Rogge said, "FIFA is now facing allegations and controversies. Thirteen years ago we (the IOC) had to face the same ordeal in the Salt Lake City case. The IOC ultimately, however, emerged a stronger organisation, and from within."
Blatter's re-election seems assured, but will not come without some opposition.
The English and Scottish Football Associations have been lobbying others in Zurich to support their appeal for the election to be postponed.
Related stories
Editor:Shi Jierui |Source: CNTV.CN