Watch Video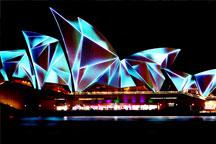 Play Video
Sydney's iconic Opera House is being given a psychedelic makeover as part of the city's festival of light, music and ideas. The third annual "Vivid Festival" gives artists the chance to paint Sydney's city center using laser light mapping.
Think about the Sydney Opera House. This is one of the largest canvases an artist can ever work on. At this year's Vivid Festival, Sydney's landmark is brought to life with colorful animations and swirling patterns. Visual artists have laser mapped the sails of the Opera House for this three-dimensional effect.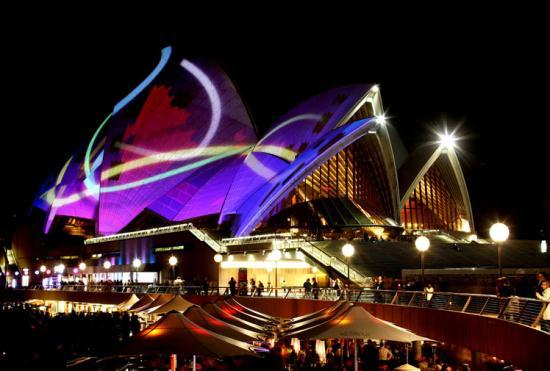 Crowds descended on the Opera House to see the light display. (All photos AAP)
Ignatious Jones has been steering this year's festival and helping to liven up the oldest European precinct in Australia - the Rocks and Circular Quay - in the most dramatic way. He's overseeing some last minute pyrotechnic tests ahead of the evening performance, overlooking Sydney harbor.
Ignatious Jones said, "This year we really managed to bring out what holds it together which is a focus on the creative industries and Sydney as the Asia Pacific hub of creativity."
But it's not just the large-scale set-pieces to see at the Vivid Festival. There are more than 40 light installations, many of them interactive, dotted around the area to warm up the winter's night, the sculpture's architect Victoria Bolton explains.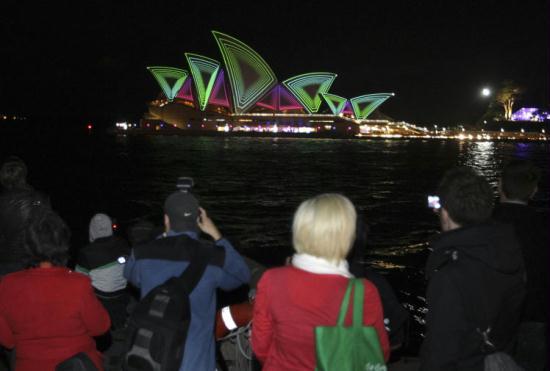 People take photographs of the neon colours.
Victoria Bolton said, "So its a series of different pieces that fit together and when packed in make this blue-bottle shape. During the day it sits like a jewel but at night when tripped by one of the sensors he sits and plays with you."
But it's not just the Opera House that's in the spotlight - the historic customs house building is also treated to a thoroughly 21st Century makeover. The laser light patterns help emphasize the building's bold classical lines. The whole city center of Sydney will be drowned in the magic of light until June 13th.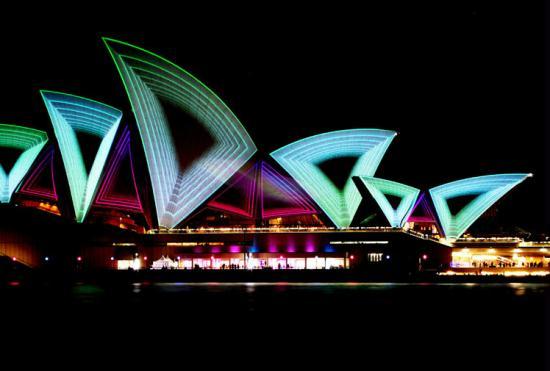 French projection team Superbien has designed displays throughout Europe and the US.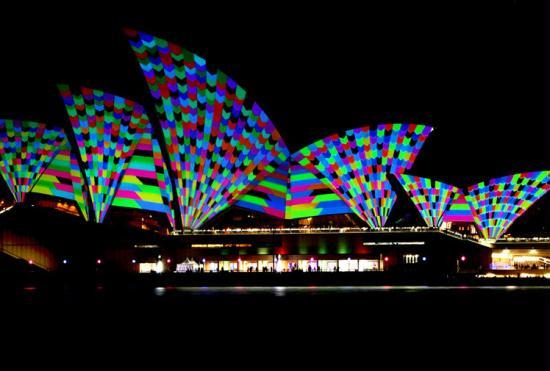 Superbien use an array of lights to project amazing 3D images on complex surfaces.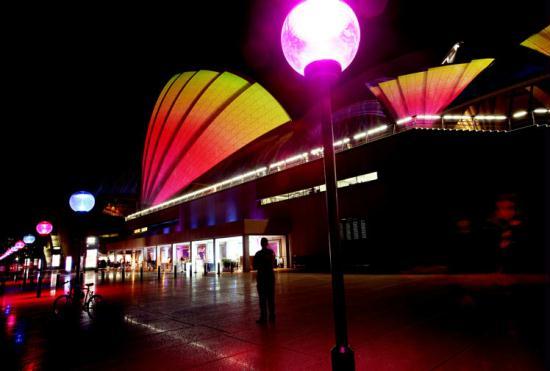 The festival, in its third year, lights up the city every night from 6pm for two weeks.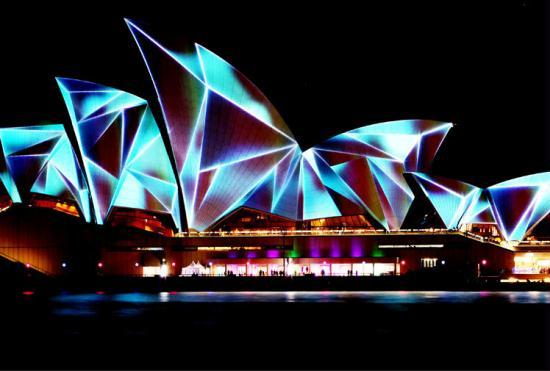 Vivid also includes music performances, public talks and debates.
The festival's organisers claim that its the largest light festival in the Southern
Hemisphere.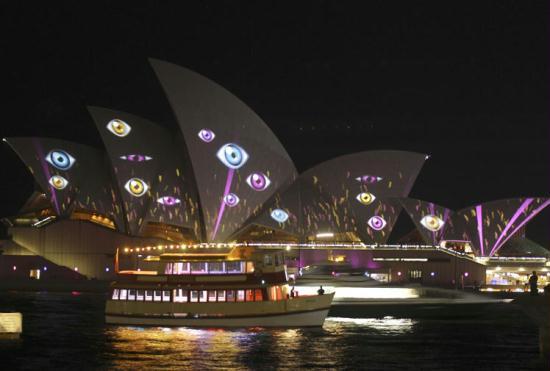 Vivid producer Ignatius Jones said the festival aimed to inspire people with creativity.
Editor:Du Xiaodan |Source: CNTV.CN