Watch Video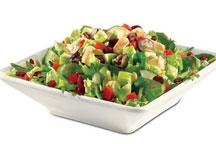 Play Video
German authorities have lifted their warning against eating cucumbers, tomatoes and lettuce, after declaring the E. Coli source was most likely bean sprouts.
Many Germans have begun enjoying salads again in restaurants as the scare over the European E. coli outbreak that killed 31 people and sickened nearly 3,100 begins to die down.
Sabine Hagendorf, Customer, said, "Well, I've eaten salad today for the first time again. I wouldn't eat sprouts right now, but salad is all right for me now"
The North of Germany, including Hamburg and Schleswig-Holstein, is the region most affected by the outbreak.
Farmers and restaurants have suffered losses after authorities warned against the consumption of tomatoes, cucumbers and lettuce.
But now, things are getting better.
Although the crisis is not over yet, the government has lifted its warning against eating the salad items and many consumers are regaining their confidence.
Maren Quade, Customer, said, "Warnings have been issued or lifted several times and afterwards it was not really correct. I didn't worry about it too much, so it's not really too relevant now. I don't know whether this was really it, but if it decreases just because of the fact that everything is controlled, it's a good thing"
Germany has been the epicenter of the E. coli outbreak, with more than 2,800 people sickened, including 722 people who are suffering from a serious complication that can cause kidney failure.
The number of people being reported ill in recent days has been dropping, but it is not clear whether the epidemic has been waning or people have been successfully shunning tainted vegetables.
Editor:Zhang Pengfei |Source: CNTV.CN