Watch Video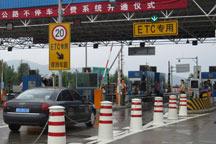 Play Video
China's first Social Insurance Law goes into effect today, part of wide-ranging reforms aimed at universal coverage. A number of amended laws and new regulations directly affecting the general public also come into force.
China is expanding its social welfare net. The long-awaited law on social insurance includes major provisions on pensions, basic health care, work injury, unemployment, and maternity benefits. Citizens will be able to take their basic pension and health care benefits from one region to another, and even full time housewives will be covered in the social insurance system through their husbands' employer. The law aims to cover all citizens, and integrate the urban and rural areas.
The amended construction law requires construction enterprises to buy injury insurance for employees, and encourages employers to buy accident injury insurance for employees assigned to dangerous tasks.
The first Regulations on the Protection of Road Safety sets heavier punishment for vehicles that exceed size and load limits. Transport authorities can suspend a vehicle's license after three violations in a year.
Consumers will also benefit from a waiver on certain banking services. Charges on 34 items will be removed, including those for opening and closing a personal savings account or a bank passbook.
China has also cut import taxes on gasoline and disaster relief products, such as tents and life jackets. The import tax on diesel oil and jet fuel has been eliminated.
Editor:Liu Fang |Source: CNTV.CN