Watch Video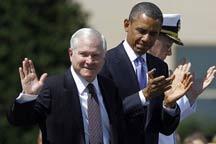 Play Video
US Defense Secretary Robert Gates retired Thursday to be replaced by CIA chief Leon Panetta.
Gates served eight presidents, and spent four years as defense secretary during the Iraq and Afghanistan wars after his appointment to the post in 2006. Penetta had held his CIA post since 2009, leading the agency and managing human intelligence and open source collection programs.
For the vacant post, the US Senate on Thursday confirmed General David Petraeus, to be the new director. Petraeus is currently commander of US and NATO forces in Afghanistan. He will start his new civilian job at the CIA in September.
Related stories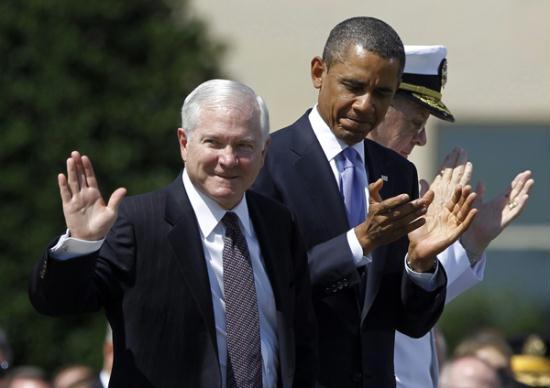 Retiring U.S. Defense Secretary Robert Gates acknowledges applause as U.S. President Barack Obama and Chairman of the Joint Chiefs of Staff Admiral Mike Mullen (obscured) participate in Gates' farewell ceremony at the Pentagon near Washington, June 30, 2011. Gates will be replaced by former CIA Director Leon Panetta. (Xinhua/Reuters Photo)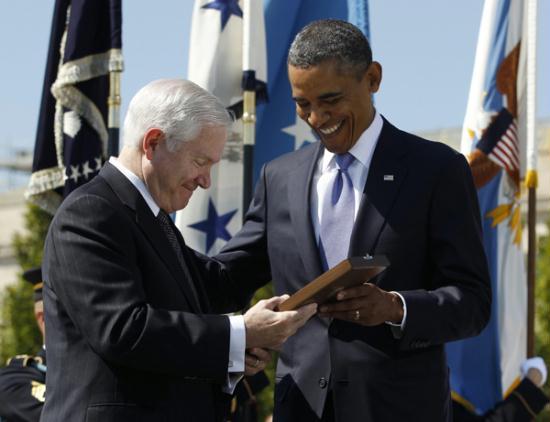 U.S. President Barack Obama presents retiring U.S. Defense Secretary Robert Gates with the Presidential Medal of Freedom during his farewell ceremony at the Pentagon near Washington, June 30, 2011. (Xinhua/Reuters Photo)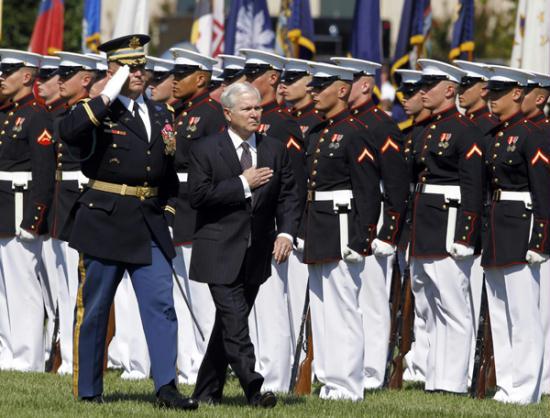 Retiring U.S. Defense Secretary Robert Gates inspects a military honour guard during his farewell ceremony at the Pentagon near Washington, June 30, 2011. (Xinhua/Reuters Photo)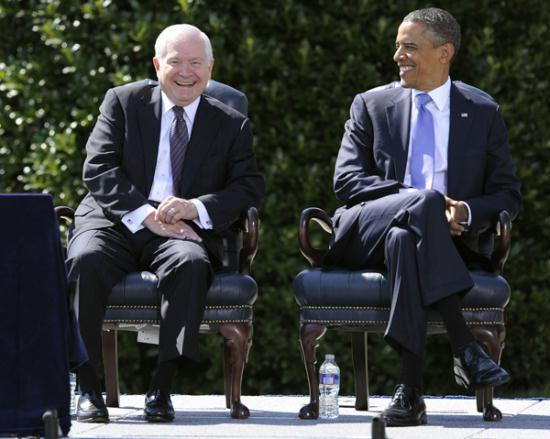 U.S. President Barack Obama (R) and Defense Secretary Robert Gates (L) laugh during remarks at a farewell ceremony for Gates at the Pentagon in Arlington, Virginia, June 30, 2011. (Xinhua/Reuters Photo)
Editor:Zheng Limin |Source: CNTV.CN