Watch Video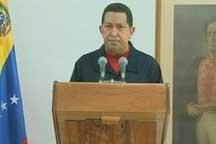 Play Video
Venezuelan President Hugo Chavez's health has been speculated for weeks. On Thursday Chavez acknowledged he had surgery to remove a cancerous tumour,which stunns the South American country and presents a major challenge to his presidency since 1999.
Chavez disappeared from public view after surgery on June 10.As more details have emerged about the Venezuelan leader's condition, the country has begun to wonder what will come next if the charismatic leader is sidelined for an extended period of time. The absence of Chavez -- who has projected his leftist views across Latin America and the world -- raises doubts about his ability to campaign for a presidential election in 2012.His loyal supporters rallied in Caracas to show the leader their support as they hope for his safe recovery and a quick return to a country shaken without its dominant leader at the helm.
Ramon Guillermo Abeledo, Secretary General of the Coalition for Democratic Unity, said, "What is clear is that we don't know when the president will return. What is clear is that in real life there is a temporary absence. Later it will be essential that the government and all sectors understand it to make coexistence between everyone and getting past the problems easier."
Jose Vicente Carrasquero, Political Analyst, said, "The logic and the norm is that the vice president serves as the president of the republic for the time the president requires to recuperate. This will not happen unless the presidential figure is out, this will not happen unless his leadership ends. If not, what will give Venezuelans security that no matter what happens the appropriate person to manage the issues that have to be managed is there."
Related stories
Editor:Zheng Limin |Source: CNTV.CN