Watch Video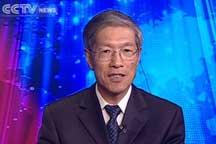 Play Video
And for more on the matter, we're joined by our current affairs commentator, Professor Tao Wenzhao, from the Center for China-US Relations at Tsinghua University. Thanks for being with us, Professor.
Q1, The African Union has been trying to mediate the conflict between Gadafi's government and the opposition for months. But it seems the result was not satisfying at all. Why do you think the efforts of AU were not so effective? And what so you think the result will be this time?
Q2, Moammar Gaddafi has threatened to attack Europe if foreign involvement in Libya is not reconsidered.How serious do you think the warning is?
Related stories
Editor:Zheng Limin |Source: CNTV.CN