Watch Video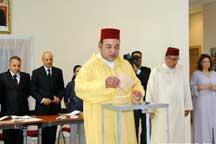 Play Video
Morocco's King Mohammed has scored a landslide victory in a referendum on constitutional reform, aimed at placating protests now widespread in the Middle East.
Preliminary results of Friday's poll show over 98 percent of voters approved the text, citing returns from 94 percent of polling booths.
The new constitution explicitly grants executive powers to the government, but preserves a range of privileges for the king. The monarch would still be able to dissolve parliament and make key public appointments. Final results could take several days.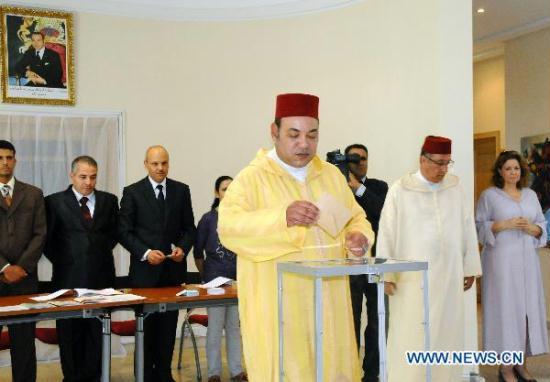 Morocco's King Mohammed VI casts his ballot at a voting station in Rabat, Morocco, on July 1, 2011. Moroccans began to vote for a new draft constitution in a referendum on enhancing the powers of the Prime Minister and the parliament, and promoting other political reforms. (Xinhua/Lin Feng)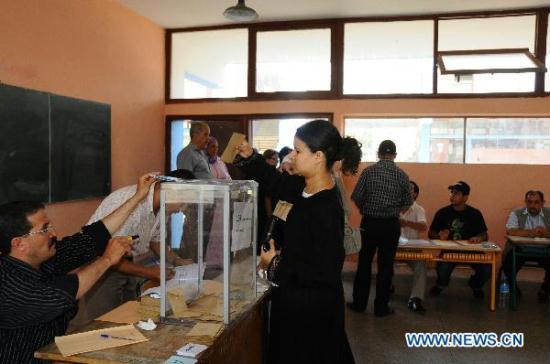 Moroccans cast their ballots at a voting station in Rabat, Morocco, on July 1, 2011. Moroccans began to vote for a new draft constitution in a referendum on enhancing the powers of the Prime Minister and the parliament, and promoting other political reforms. (Xinhua/Lin Feng)
Editor:Zheng Limin |Source: CNTV.CN