Watch Video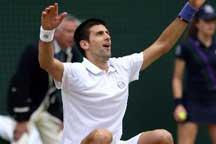 Play Video
Novak Djokovic reached his first Wimbledon final on Friday. The Serbian also claimed the world No. 1 ranking by defeating French man Jo-Wilfried Tsonga in a match marked by some unusual acrobatics from both players.
Richard Bestic, Wimbledon, said, "And welcome to Wimbledon, where it's the age of the great beasts of tennis. Where Rafa Nadal has continued his procession to the finals, overpowering the local hero Andy Murray in four sets. And Where the Serb Novak Djokavic word down some French Resistance over three hours and seven minutes in some tennis of rare excellence. Let's take a look at the action."
It was a game punctuated with some wonderful points involving magnicient diving athleticism. The Serb struggled to subdue continual combebacks from the Frenchmen Jo Wilfried Tsonga, the quarter final conqueor of Roger Federer.
Related stories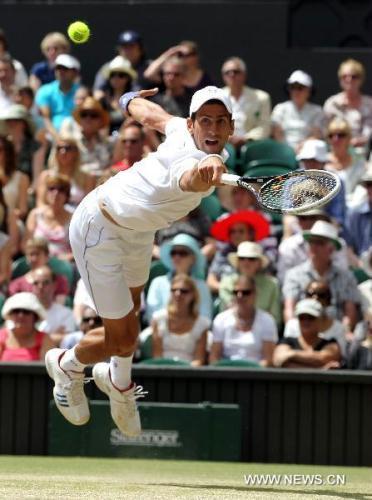 Novak Djokovic of Serbia returns the ball during his semifinal
match against Jo-Wilfried Tsonga of France in 2011's Wimbledon
Championships in London, Britain, July 1, 2011. Djokovic won
3:1 to enter the final. (Xinhua/Tang Shi)
But having survived repeated pressure on his own serve, Tsonga cracked
More mistakes followed in the tie-break with Djokovic closing it out on his second set point.
As Tsonga struggled with his serve, Djokovic took full advantage wrapping it up 6-2 in just 28 minutes.
Djokovic broke Tsonga once more at the start of the third set, but buoyed up by the vocal centre court crowd, and his brutal forehand, Tsonga battled back. He won three straight games.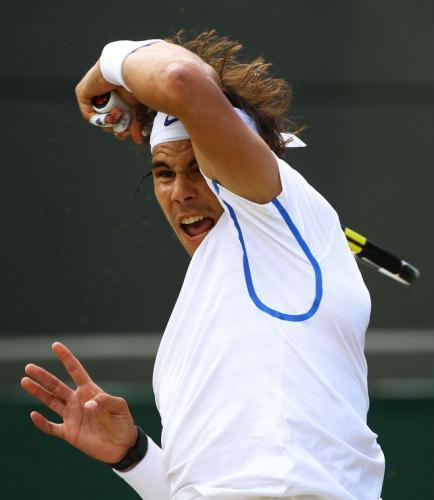 Djokovic to face Nadal in Wimbledon final
Tsonga's hopes were dealt a hammer blow when he was was broken to love at the start of the fourth set and soon found himself trailing 1-4.
A fantastic lob saw him hold serve at 3-5, but he could not stop Djokovic serving out to complete a memorable victory 7-6, 6-2, 6-7 , 6-3.
The pressure on Djokavic showed as he dropped to the ground and kissed Wimbledon's centre court.