Watch Video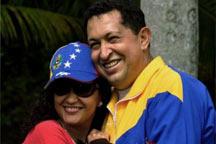 Play Video
A march of Venezuelans to mark the country's bicentennial has turned into a show of support for ailing President Hugo Chavez. He remains in Cuba recovering from the removal of a cancerous tumor.
Speculation about the Venezuelan President's health had been rife since he left the country. But in a speech last week, Chavez said he was doing his daily exercises and was on the road to full recovery. His supporters are hoping he could return on Tuesday, when a military parade will be held as part of the country's independence celebrations.
"We will continue be here with the Vice President and with all the other authorities who are in charge, the process that is guided by our president. "
"I am 100 percent Venezuelan. I think the past thing is that the President is in Cuba because there are too many people who may attempt something against him. I really do not trust anyone and I imagine he doesn't either, because that was what I learned from him."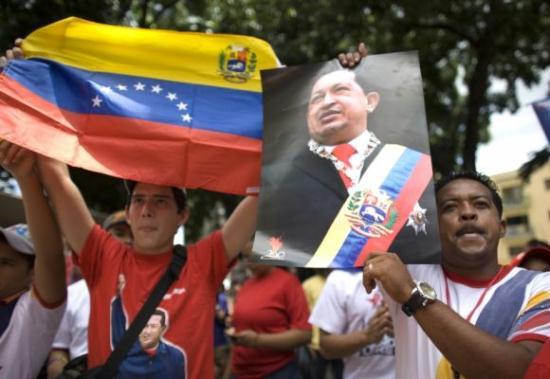 Supporters of Venezuela's President Hugo Chavez hold a Venezuelan flag and Chavez'
image during a march in Caracas, Venezuela, Sunday July 3, 2011. Thousands of
Venezuelans marched celebrating the country's bicentennial and also to show support
for their president, who remains in Cuba recovering from surgery.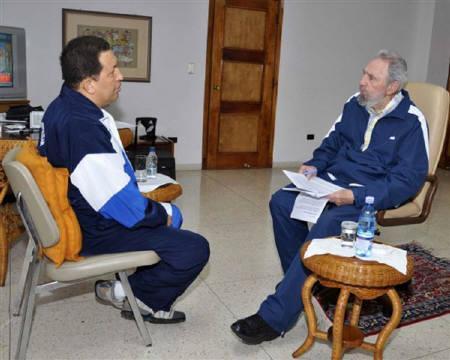 A handout photo shows former Cuban leader Fidel Castro (R) and Venezuela's
President Hugo Chavez speaking during a meeting in Havana July 3, 2011.
Editor:Shi Jierui |Source: CNTV.CN