Watch Video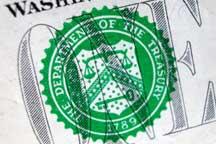 Play Video
Meanwhile, the US Treasury Department is already preparing for a worst-case scenario by drawing up emergency plans. And analysts have been speculating how it may prioritize bills.
The US government could run out of cash if it can't decide how much it will keep borrowing.
It pays 40 percent of its bills by loans.
According to Barclay's Capital, revenue for the US government from the 3rd of August till the month's end will be around 172 billion US dollars, but its bills amount to 307 billion US dollars.
The Two-parties Policy Center has given out one possible list of how the US treasury could prioritize paying its bills.
First is to pay the interest for US debt holders, that's 29 billion US dollars. That is to make sure the country will not be sunk into a default status and avoid its credit ratings being downgraded.
Second is to pay for social security bills of 49 billion US dollars. That's because neither party like to see senior citizens complaining on TV about not getting their pensions.
Health care bills for seniors, the poor and physically challenged people come in next, that's 50 billion US dollars.
That leaves 44 billion, only a quarter of the total. The government faces choosing between paying defense bills or paying government employees. That could lead to soldiers in Afghanistan not being paid or some government officials being forced to take leave or cancel their contracts.
Editor:Liu Fang |Source: CNTV.CN