Watch Video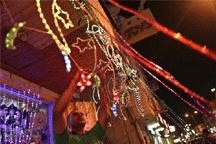 Play Video
For most Muslims around the world, today marks the beginning of Ramadan. For this month, believers will refrain from eating and drinking from dawn to dusk.
The first day of Ramadan comes a day after the new moon. But there are disagreements each year on when this actually falls, as some still follow the tradition of observing the moon with the naked eye. Pakistan for instance will only start Ramadan tomorrow as the new moon is clearly visible.
Muslims believe the first verses of the Quran were revealed to Prophet Muhammad during Ramadan more than 14 hundred years ago. During Ramadan Muslims are encouraged to read the Quran and dedicate time for reflection and prayer. Since it is also a festival of giving and sharing, Muslims prepare special food and buy gifts for their families and friends.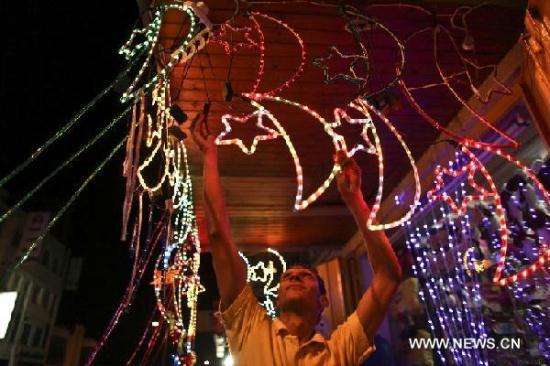 A Palestinian vendor decorates his shop by lights on the eve of the Islamic holy month of
Ramadan in the West Bank city of Ramallah, on July 31, 2011. Muslims around the world
abstain from eating and drinking from sunrise to sunset during Ramadan, the holiest month
in the Islamic calendar. (Xinhua/Fadi Arouri)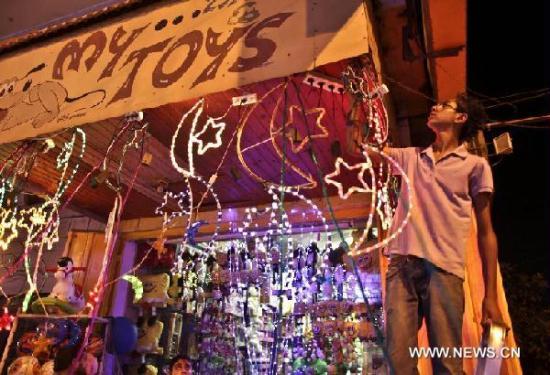 A Palestinian vendor decorates his shop by lights on the eve of the Islamic holy month of
Ramadan in the West Bank city of Ramallah, on July 31, 2011. Muslims around the world
abstain from eating and drinking from sunrise to sunset during Ramadan, the holiest month
in the Islamic calendar. (Xinhua/Fadi Arouri)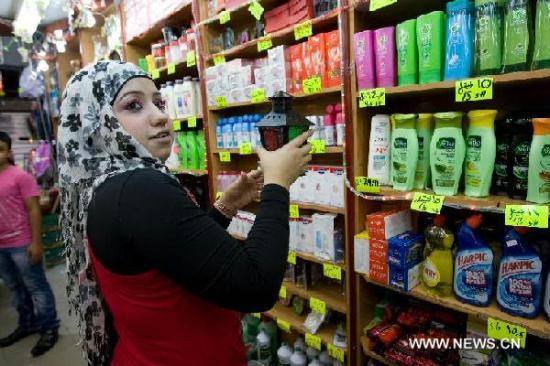 A woman shops in a store in preparation for the upcoming Muslim holy fasting month of
Ramadan in the West Bank city of Ramallah, July 31, 2011. (Xinhua/Chen Xu)
Related:
Crossover: Indonesian Muslims welcome Ramadan
Islam is the dominant religion in Indonesia, which has the world's largest Muslim population with more than 200 million people. For more on how the country is welcoming the festival, we now crossover to our correspondent Andy Saputra in Jakarta...SEE FULL STORY>>>
Egyptians prepare for Muslim holy month Ramadan
Religious authorities in most of the Middle East have declared that Monday will be the start of Ramadan, which varies according to the lunar calendar. On Sunday, preparations for the Muslim holy month were underway in the Egyptian capital, Cairo...SEE FULL STORY>>>