Watch Video
Play Video
The trial of the Former Egyptian President Hosni Mubarak, who was forced out of office by mass protest in February, is due to kick off in the capital, Cairo. He is charged with corruption and ordering the killing of protesters, a charge that carries a death penalty.
Demand for faster changes is still lingering over Cairo, after a three week renewed demonstration in Tahrir Square was dispersed by armed forces.
But as millions of Egyptians count down to their ousted president's trial, some believe it might be difficult for many to see the fallen leader behind bars.
"There are a large number of Egyptians who do not want to see their president behind bars. The people are divided." But most are not. "Accountability and the death penalty. Hosni Mubarak must be executed in the square for everyone to see, in front of the entire world. We've had enough."
The former Egyptian leader will go to trial with his two sons, an ex-Interior Minister and six other former officials. Some 3-thousand soldiers and police have been drafted in to maintain order at Cairo's police academy for the trial.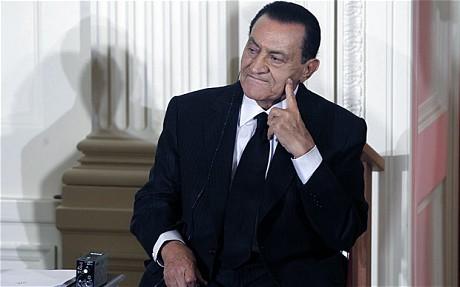 Mubarak was ousted in February by a popular revolt Photo: AP
It is a very tense moment for the country. Analysts say the trial may help quell criticism of the generals now running Egypt, who some protesters suspect of protecting their former commander.
Hosni Mubarak was appointed Vice President of Egypt in 1975. He served as the fourth President of the country from 1981 to 2011. On the 11th of February this year, the 30-year ruler was ousted after 18 days of demonstrations in Cairo's Tahrir Square.
Now the Square is largely vacant of protesters. But Egyptians passing by say they are eager to see Mubarak in court and in the cage where defendants in Egyptian criminal trials stand.
Cross over: Significanca of Mubarak trial
Egypt's army has removed the tents of protesters from Tahrir Square in downtown Cairo ahead of the upcoming trial of former President, Hosni Mubarak. The military forces urged all the protesters who have been camping out in the square for nearly 4 weeks to leave. Full story >>
Plane to carry Mubarak to Cairo lands in Sharm El-Sheikh
A plane that will carry former President Hosni Mubarak to Egyptian capital Cairo where he stands trial landed in Sharm el Sheikh late Tuesday, local security and medical sources said. Full story >>
Egypt's ex-President Mubarak denies ordering of crackdown
Egypt's ex-President Hosni Mubarak has told interrogators he didn't order security forces to open fire on protesters during the 18-days unrest that ended with his removal from office. Meanwhile, demonstrators continue to voice their demands for Prime Minister Essam Sharaf to resign. Full story >>
Egypt celebrates Mubarak resignation
Egyptians have poured onto the streets to celebrate the news that President Hosni Mubarak has stood down. Full story >>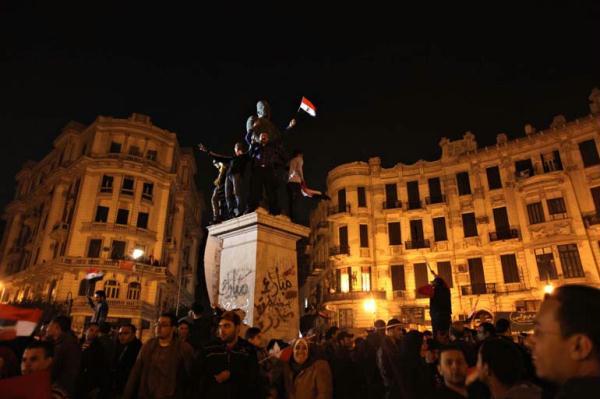 Egyptians have poured onto the streets to celebrate the news that President Hosni Mubarak has stood down.
Last 18 days of Mubarak in power
Hosni Mubarak ruled Egypt for 30 years. However it only took 18 days to end his political life. On January 25th, thousands of Egyptians took to the streets of cities like Cairo and Alexandria. Coordinating their actions over the internet, as many as 90-thousand people expressed a willingness to take action to end the country's poverty, corruption and unemployment. Full story >>
Profile: Egyptian President Hosni Mubarak
Egyptian President Hosni Mubarak said in a televised speech on Thursday night that he will hand over power to Vice President Omar Suleiman, but will not resign, in response to more than two weeks of mass protests against his 30- year rule. Full story >>
Editor:Zhang Dan |Source: CNTV.CN