Watch Video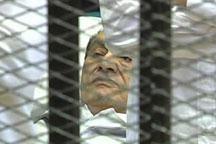 Play Video
Egyptians gathered in front of TVs across the country to watch their former leader Hosni Mubarak go on trial. While some feel the trial meets Egyptians' demands, others are more skeptical. Fintan Monaghan takes a look.
Hundreds of Egyptians gathered outside the Cairo police academy, to watch the trial of Hosni Mubarak aired live on state Television. Nearly 6 months ago, the leader had defiantly announced on the same TV station that he would not resign.
The crowd was a mix of Mubarak supporters, relatives of protesters who were killed during the protests, and other Mubarak opponents. The country's largest political group, the Muslim Brotherhood, said the move by Egypt's military transitional government is meant to appease the anger of the public, who have been protesting the government's handling of former officials.
Mahmoud Ghozlan, spokesman of Muslim brotherhood, said, "I think that this public trial will satisfy and ease the anger in the Egyptian peoples' hearts."
In the same Tahrir Square, where 18 days of protests overthrew the former leader's rule, feelings were mixed. While some were satisfied with the trial, others doubted the motivation of Egypt's military rulers in allowing one of their own to be prosecuted in front of the world.
Abdulah Mohammad, Egyptian citizen, said, "I think this trial is the beginning of a farce, because we expect that Mubarak will never go to jail, and this is an attempt by the military council to calm public opinion."
Ahmed Assaed, Egyptian citizen, said, "I feel very happy because one of the main goals for the revolution has been achieved, against corruption and against Mubarak who is the biggest symbol of corruption."
Wednesday's court session was largely taken up by procedural measures as lawyers from both sides filed motions.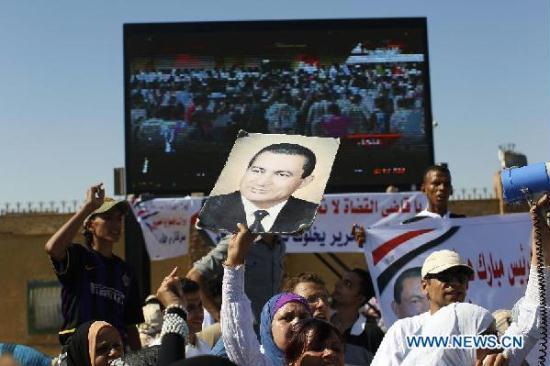 Supporters of former Egyptian President Hosni Mubarak attend a rally outside the Police Academy in Egypt's capital city of Cairo, Aug. 3, 2011. Former Egyptian President Hosni Mubarak's trial started Wednesday in Cairo's Police Academy. (Xinhua/Cai Yang)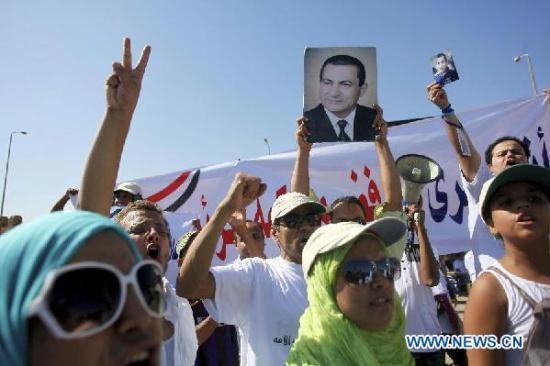 Supporters of former Egyptian President Hosni Mubarak attend a rally outside the Police Academy in Egypt's capital city of Cairo, Aug. 3, 2011. (Xinhua/Cai Yang)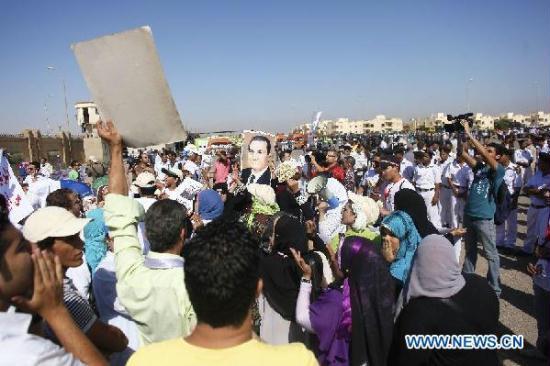 Supporters of former Egyptian President Hosni Mubarak attend a rally outside the Police Academy in Egypt's capital city of Cairo, Aug. 3, 2011. (Xinhua/Cai Yang)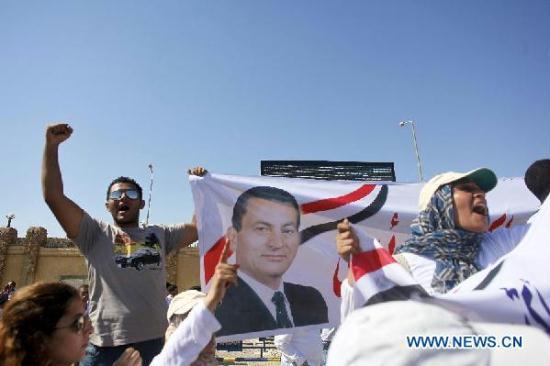 Supporters of former Egyptian President Hosni Mubarak attend a rally outside the Police Academy in Egypt's capital city of Cairo, Aug. 3, 2011. (Xinhua/Cai Yang)