Watch Video
Play Video
Stock markets in the US and Europe have rebounded sharply Tuesday after a black Monday. US stocks rallied in a volatile session as investors struggled to decipher the Fed's signals on the economy after the two-week slide.
The Dow Jones industrial average gained more than 420 points, an increase of nearly 4 percent. The Standard and Poor's 500 index rose more than 4.5 percent while the Nasdaq Composite Index added just about 5.3 percent.
Meanwhile, shares have also risen on the other side of Atlantic. The London stock market climbed back on Tuesday as the leading FTSE 100 index closed at 5164.92 points, nearly 2 percent higher than the previous day. France's CAC also added 1.6 percent. Germany's DAX was also recovering from a steep slide, closing with the loss of just 0.1 percent, an optimistic sign for the market.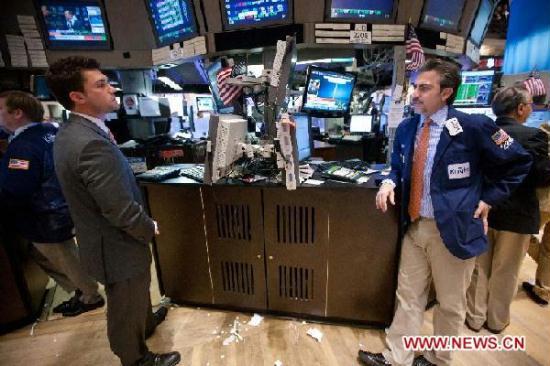 Traders work on the floor of New York Stock Exchange in New York, the United States, Aug. 9, 2011. The U.S. stocks surged in the last hour trading on Tuesday and nearly regained Monday's huge losses after the Federal Reserve decided to keep the ultra-low interest rate unchanged for at least two years. (Xinhua/Zhu Wei)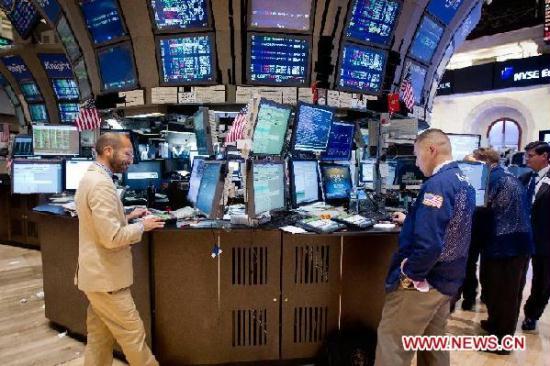 Traders work on the floor of New York Stock Exchange in New York, the United States, Aug. 9, 2011. (Xinhua/Zhu Wei)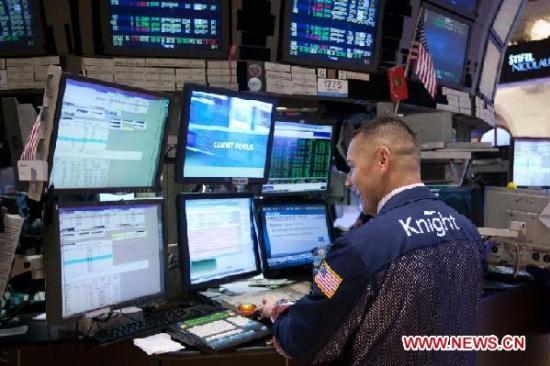 A trader works on the floor of New York Stock Exchange in New York, the United States, Aug. 9, 2011. (Xinhua/Zhu Wei)
Related stories
Editor:Zhang Dan |Source: CNTV.CN