Watch Video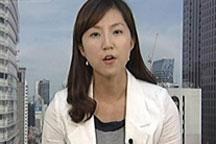 Play Video
For more information on today's US-South Korea military drill, we now cross live to our CCTV correspondent U-Jean Jung in Seoul.
Q1: Can you please give us an update on the US and South Korea's joint military drill? And what's the purpose of the drill?
Q2: The government has arranged a drill that involves 400-thousand people including civilians. It includes exercises in anti-terrorism and natural disaster evacuation. Is there any connection between the two drills?
US and S.Korea to begin annual joint military drill
The United States and South Korea begin their annual joint military drill on Tuesday. The US said it is routine and defense-oriented. Full story >>
DPRK calls on US and S.Korea to cancel joint drill
The DPRK military has called on the United States and South Korea to cancel the joint exercise. Full story >>
S. Koreans protest against military exercise with U.S.
Protestors shout slogans during a demonstration against the joint military exercise "Ulchi Freedom Guardian" (UFG), in Songnam, South Korea, Aug. 16, 2011. South Korea and the United States launched Tuesday an annual joint military exercise aimed at enhancing their interoperability in defense. (Xinhua/Park Jin hee)
A protestor holds a banner during a demonstration against the joint
military exercise "Ulchi Freedom Guardian" (UFG), in Songnam, South
Korea, Aug. 16, 2011. South Korea and the United States launched Tuesday
an annual joint military exercise aimed at enhancing their interoperability
in defense. (Xinhua/Park Jin hee)
Protestors shout slogans during a demonstration against the joint military exercise "Ulchi Freedom Guardian" (UFG), in Songnam, South Korea, Aug. 16, 2011. South Korea and the United States launched Tuesday an annual joint military exercise aimed at enhancing their interoperability in defense. (Xinhua/Park Jin hee)
Protestors take part in a demonstration against the joint military exercise "Ulchi Freedom Guardian" (UFG), in Songnam, South Korea, Aug. 16, 2011. South Korea and the United States launched Tuesday an annual joint military exercise aimed at enhancing their interoperability in defense. (Xinhua/Park Jin hee)
Related stories
Editor:Zhang Dan |Source: CNTV.CN