Watch Video
Play Video
Thousands of people have fled a Palestinian refugee camp in the Syrian city of Latakia. A spokesman for the UNRWA, the UN agency that looks after Palestinian refugees, said some refugees fled gunfire, while others left the camp on the orders of Syrian authorities.
One amateur video showed troops gathering on Latakia's seashore, with the al-Raml refugee camp later coming under sustained attack. The UNRWA said between five and ten-thousand people fled the camp, and that a handful of deaths had been reported, in addition to nearly 20 people being injured.
The Palestinian Authority has called on Damascus to protect the lives of Palestinian refugees. Another amateur video also showed Syrian forces shelling residential districts in the city, with smoke rising from a bridge linking Latakia and a nearby neighborhood. The shelling of the northern port city started on Monday, with the aim of crushing protests against Syrian President Bashar al-Assad.
Smoke billows from southern Latakia after President Bashar al-Assad's forces
attacked the city with gunboats and ground troops. Photograph: AFP/Getty Images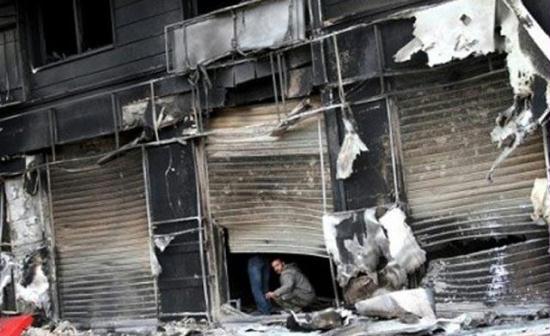 Buildings in Latakia's Al Raml refugee camp torched by Syrian troops.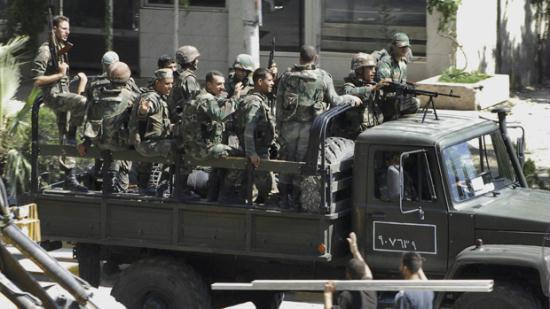 Syrian citizens wave to Syrian troops Sunday who withdraw from the Damascus suburb of Saqba, Syria, following a campaign of raids and arrests that started overnight and continued Sunday morning.
Editor:Zhang Dan |Source: CNTV.CN