Watch Video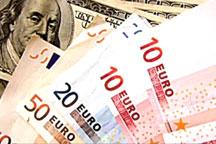 Play Video
It has been 18 months since Greek Prime Minister George Papandreou first sealed a deal with the EU and IMF in 2010. That deal opened the door for a bailout in return for the three-year package of 30-billion-euro budget cuts. Now let's take a quick look at the timeline of events influencing the Greece economy.
Shortly after Papandreou signed the deal, the IMF unanimously approved its part of rescue loans, with 5.5 billion euros being provided immediately. On June 13th, 2011, Greece received the lowest credit rating in the world after S&P downgraded it by three notches, from B to triple C.
A month later, the IMF approved disbursement of about 3.2 billion euros to help Greece pay immediate debts. In September, Greece adopted more austerity measures, including cutting high pensions by 20 percent. The 2012 draft budget was approved at a cabinet at the beginning of October. This created a "labour reserve" putting 30,000 state workers on 60 percent pay and dismissed after a year.
On October 27th, Euro zone leaders struck a deal with private banks and insurers under a plan to lower Greece's debt burden. Shortly afterwards, Papandreou called a referendum on the latest bailout without consulting European leaders and later launched his campaign for a coalition to save Greece from bankruptcy.
Editor:Zhang Dan |Source: CNTV.CN