Watch Video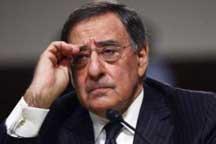 Play Video
The US Department of Defense says the applying of automatic spending cuts will have a "catastrophic affect" on the US national security system.
If the panel stumbles, the Congress faces a 1.2 trillion-US-dollar deficit-cutting plan. For the Pentagon, it will face 500 to 600 billion US dollars in projected reductions over ten years.
The US Defense Secretary Leon Panetta is considering dismantling spending on army medical system and the welfare state of retired soldiers. He also says, the purchase of fighters may be postponed or cancelled.
He warned Congress that the number of US ground forces would drop to levels not seen since 1940, the Navy would drop to the smallest number of ships since 1915 and the Air Force would be the smallest ever.
Editor:Liu Fang |Source: CNTV.CN