Watch Video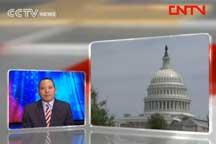 Play Video
For more the US debt discussions, we're joined in the studio by Professor Xiang Songzuo, Deputy Director of the International Monetary Institute at Beijing's Renmin University.
Q1: Some commentators are calling this a "Super Failure by the Super Committee". Since both parties wanted to prevent automatic cuts kicking in, why was a deal so hard to reach -- what are the underlying reasons for the failure?
Q2: Can you explain more about how the automatic cuts program will take effect in 2013 -- what will be the main effects?
Q3: There's still a year left, do you think a deal can be struck in the run-up to next year's presidential election?
Editor:Liu Fang |Source: CNTV.CN