Watch Video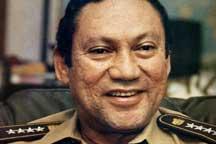 Play Video
A French court has ruled former Panamanian leader Manual Noriega be extradited to Panama, where he faces a 20-year prison sentence.
Panamanian Foreign Minister Roberto Henriquez said they expect France to give Panama formal notification within 15 days. Panama will then have 30 days to respond.
The seventy-seven year old Noriega has been jailed since 2010 in France, serving a seven-year sentence for laundering millions of euros into French bank accounts and properties in the 1980s.
Previously, he served 20 years in a US prison for drug trafficking, money laundering and racketeering.
In Panama, he faces three 20-year convictions for the deaths of political opponents, handed down in absentia and to be served concurrently.
Editor:Liu Fang |Source: CNTV.CN