Watch Video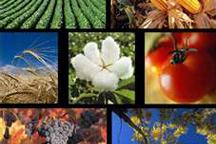 Play Video
China's accession to the World Trade Organization a decade ago has had a major impact on the US agricultural industry. The fast growing Chinese economy has driven the country's appetite for farm products from around the world. As Steve Mort reports from Colorado, American agricultural officials say they see strong potential for further export growth to China over the next ten years.
In agricultural regions of the United States, China's membership of the World Trade Organization has been felt widely. US agricultural exports to China grew more than 20 percent in 2010 to 15.1 billion dollars, and are predicted to hit a new record of 17.5 billion dollars in 2011.
John Salazar, commissioner of Colorado Department of Agriculture said: "This is quite an opportunity for American agriculture, and that's what's driving these market forecasts."
In the western state of Colorado, agricultural exports to China have skyrocketed since Beijing joined the WTO ten years ago. In 1998, Colorado's farm exports to China totaled just 6.8 million dollars. In 2009 those exports were worth 84 million dollars.
Shawn Martini, spokesman for Colorado Farm Bureau said: "It's not like anything that we've had before. Typically Canada and Mexico are our closest trading partners and where Colorado does most of its business. But due to the size of the markets that are in China, I think that's why you've seen that type of growth that we haven't normally seen before."
Soybeans are by far the biggest agricultural commodity exported from the US to China, totaling more than 11 billion dollars a year, followed by cowhides.
Shawn Martini said:"One of the biggest exports to China recently for Colorado has been in cowhides and leather. What we've seen and what we've heard is Chinese shoemakers - because of the increasing economy - are much more able to continue to use leather, where in other points in time and in other economies they might look to other products like plastics and things like that to be able to fill that demand."
With China's strong economic growth over the past two decades, state officials in the US predict China's demand for agricultural goods will be a key factor in pulling the United States out of the economic doldrums.
John Salazar said: "China has moved over a million people every year into the middle class, so there's more disposable income for families to be able to buy good Colorado products."
A bi-lateral agreement between the US and China ahead of China's 2001 WTO accession reduced average tariffs on US agricultural products from 24 percent in 1998 to 12 percent in 2007.
Although Chinese tariffs on some products like sugar, corn, wheat and rice remain much higher.
The US Department of Agriculture says China is the largest consumer of America's farm exports - overtaking Canada, Mexico and Japan.
But despite a decade of WTO membership, some barriers remain - particularly on US beef imports.
John Salazar said: "China has restricted beef imports into their country from the United States because of the BSE issues what happened way back."
And without beef exports to China, many US states predicted strong demand for soybeans will remain the biggest driver of agricultural trade between the two countries for some time.
Reporter:"Colorado agriculture officials say - while growth in exports to China has increased dramatically over the last ten years - growth over the coming decade is unlikely to slow down as long as the Chinese economy continues to remain robust. "
Editor:Zhang Rui |Source: CNTV.CN