Watch Video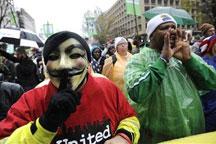 Play Video
A new wave of demonstrations has hit the United States. Police arrested economic protesters in Washington on Wednesday, as they marched into an area famous as a center for the offices of lobbyists.
Demonstrators say the lobbyists represent the corporations that hold too much of the nation's power and wealth. Separate from the Occupy movement, the "Take Back the Capitol" group calls out against alleged corporate greed and government interaction with corporations.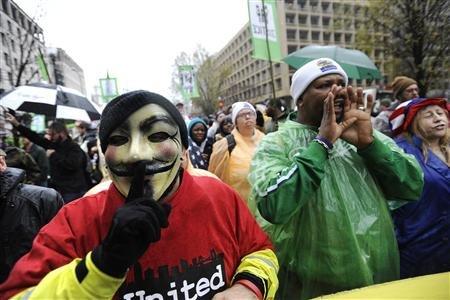 Protesters from the Occupy movement march through the streets of the
national's capital, tying up the famed K Street lobbyist corridor in
Washington, December 7, 2011. REUTERS/Jonathan Ernst
The arrests came as elsewhere; US authorities continue to move against Occupy encampments. And in Washington, they have been joined by other groups with similar aims to challenge the US economic system.
An Occupy protester said, "I think they are heroes. I think their rights are being squashed. Obviously, they are in the middle of the road, given, but that being said, this is a true American protest. These people are heroes. They are standing up for American rights. They are all types of people. We have veterans in there. We have all types of races, all types of religions."
Police say they are still tallying the arrest total, which was more than 11 by late afternoon. And now Occupy protesters have announced a march of their own in the same area. Some say they will also be turning their attention to the foreclosure crisis and will "occupy" homes to prevent evictions.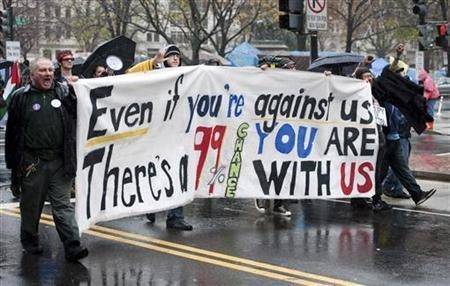 Protesters carry a banner along K Street during an Occupy DC protest in
Washington, December 7, 2011. REUTERS/John Cetrino
Related stories
Editor:Zhang Dan |Source: CNTV.CN