Watch Video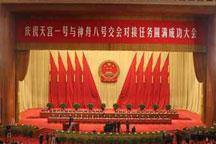 Play Video
A ceremony to commend the advanced units in China's space program projects, Shenzhou-8, and Tiangong-1, has been held in Beijing.
Chinese President Hu Jintao and Premier Wen Jiabao attended the meeting. The Shenzhou-8 was launched from the Jiuquan Satellite launch center on November 1st, and first rendezvoused and docked with China's first ever space lab module Tiangong-1 two days later.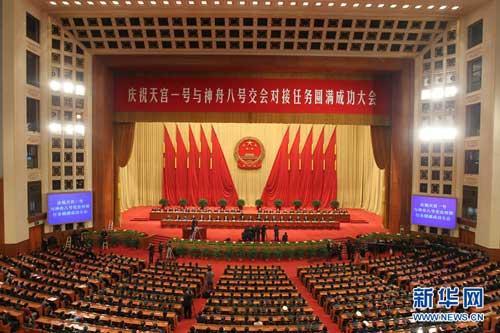 China held Friday a rally to celebrate the success of the country's first mission
of space docking between the target orbiter Tiangong-1 and the Shenzhou-8 spacecraft
The two vessels orbited Earth jointly for 12 days and conducted another docking after a brief disengagement on November 14th. Shenzhou-8 safely returned to earth on November 17th.
This marks China's last breakthrough in the three key space techniques. Tiangong-1 will be deorbited in 2013. Dockings with two more Shenzhou spacecraft are planned before then.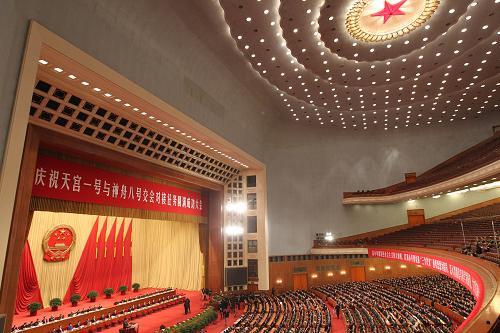 China held Friday a rally to celebrate the success of the country's first mission
of space docking between the target orbiter Tiangong-1 and the Shenzhou-8 spacecraft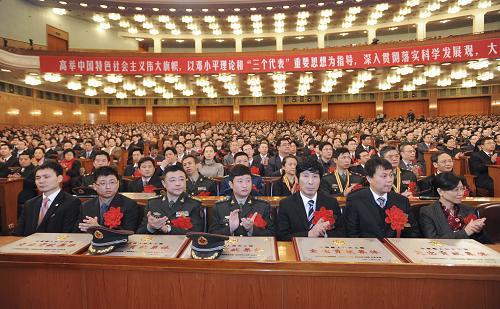 China held Friday a rally to celebrate the success of the country's first mission
of space docking between the target orbiter Tiangong-1 and the Shenzhou-8 spacecraft
Related stories
Editor:Zhang Dan |Source: CNTV.CN