Watch Video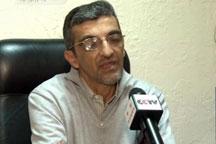 Play Video
An analyst in Syria says Assad's speech offers an explanation of his planned political reforms.
The analyst said that the security situation is deteriorating rapidly now and Syria needs a stable environment in order to institute political reforms. So combating violence and carrying out reform are equally important tasks for Syria now.
The analyst also said that Assad for the first time expressed the wish to stop violence together with the efforts of the opposition. And Assad suggested that anyone who wants to participate in the political reform must stop violence first.
Syria's President Bashar al-Assad speaks at Damascus university January 10, 2012, in
this handout photograph released by Syria's national news agency SANA. Al-Assad vowed
on Tuesday to strike "terrorists" with an iron fist and derided the Arab League for
its attempts to halt violence in a 10-month-old revolt against his rule.
Related stories
Editor:Zhang Dan |Source: CNTV.CN