Watch Video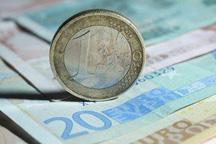 Play Video
International ratings agency Standard & Poor's has downgraded the credit rating of France and Austria from top AAA to AA+. The move is being seen as an escalation in the Euro zone debt crisis as the problem spreads to core Euro zone countries.
From the periphery of continent, the European Sovereign Debt Crisis, is now spreading to the core.
The problems began in Greece when, in October 2009, three global ratings agencies downgraded the nation's sovereign credit rating.
One year later, EU leaders passed a bill to reform economic governance, with member nations committing to step up fiscal discipline, economic policy coordination and establish a permanent crisis coping mechanism.
In November that same year, the Irish government officially asked the EU and IMF for assistance, making it the second Euro zone member to become embroiled in the crisis.
In May, 2011, Portugal became the next nation to fall into crisis, prompting Euro zone finance ministers, along with the IMF, to agree on a 78 billion euro bailout fund.
In October, the European Financial Stability Facility was expanded to provide a safety net for the growing number of Euro zone nations in economic turmoil.
In November, the European Commission released a report predicting a period of stagnation for the European economy, with 2012 growth estimated at only 0.5%.
In the same month, French treasury bonds hit a record high, a sign that the crisis had begun to spread to the core countries of the Euro zone.
In December, all EU members with the exception of the UK agreed to hammer out a new system to deal with the crisis. Plans on the drawing board include the strengthening fiscal discipline and policy coordination, and launching a permanent relief mechanism.
January 13th, saw the latest developments as France and Austria, along with 7 other Euro zone countries, saw downgrades from Standard & Poor.
Related stories
Editor:Bai Yang |Source: CNTV.CN