Watch Video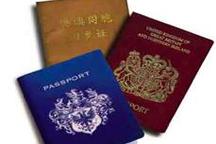 Play Video
The U.S. government has announced a pilot program to streamline visa processing for certain low-risk applicants, in an attempt to create more jobs by attracting more foreign tourists.
Under the new initiative, non-immigrant visa processing capacity in China is to be increased by 40% in 2012, helping to tap into an increasingly affluent market for the US. Measures like this could create more than 1 million travel sector jobs in the next decade.
The Departments of State and Homeland Security are working together to improve and speed up the visa process for certain categories of travelers. Qualified foreign visitors who were interviewed and thoroughly screened in conjunction with a prior visa application may be able to renew their visas without undergoing another interview.
The pilot program also includes some categories of younger or older first-time applicants. It is expected to benefit tens of thousands of applicants from Brazil and China, two fast-growing economies and major sources of tourists to the U.S..
Editor:Zhang Rui |Source: CNTV.CN