Watch Video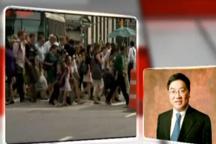 Play Video
For more on this, we are joined on the line by Shen Dingli, director of the Center for American Studies of Fudan University in Shanghai. Hello, Professor Shen.
Q1. Can you give us some background on these measures that are likely to increase foreign visitors to the United States from China and Brazil?
Q2. Obama chose Florida to deliver this announcement. What's behind this? Stimulating the economy of the US or for building up his presidential campaign?
Editor:Zhang Rui |Source: CNTV.CN