Watch Video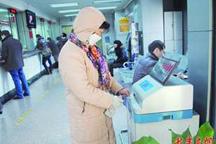 Play Video
China has raised the basic pension for enterprise retirees as of January the 1st. It's the eighth time China has raised the annuity. The Ministry of Human Resources and Social Security made the announcement at a press briefing on Friday. It also announced that in 2012, the old age insurance will cover the whole population.
Worry free when you are old.
The old age pension has been raised 10% over 2011's 1,531 yuan per month for enterprise retirees. China has 62 million enterprise retirees. That represents an increase of about 150 yuan per month.
Yin Zhuyuan, department director of Pension Insurance of Ministry of Human Resources & Social Security, said: "Considering both the salary and price increases in 2011, we raised the pension for enterprise retirees. From now on, we will gradually establish a normal adjustment mechanism for basic old age pensions."
It's the eighth consecutive increase of the annuity for enterprise retirees. Since 2005, the figure has grown from 700 to more than 1,600 yuan. Not only enterprise retirees, but another 6 million rural and urban unemployed people will be covered by the old age pension before the Chinese New Year. That will bring the total number covered to about 650 million.
Hu Xiaoyi, vice minister of Ministry of Human Resources & Social Security said: "The coverage of the new rural old age pension established in 2009 has expanded to 60%. Meanwhile we set up the old age social insurance system for urban residents and it also covered 60% of the urban population. This filled the gap in our old age social insurance system."
In 2012, those figures are expected to reach 100%. It's part of the plan for all of the more than 1.3 billion Chinese people to be covered by the biggest social security net. In 2011, medical insurance achieved full coverage. And at the same time, unemployment insurance, maternity insurance and work injury insurance will also cover more people in China.
Related stories
Editor:Zhang Rui |Source: CNTV.CN