Watch Video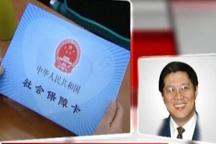 Play Video
For more analysis on the issue, let's talk to Tang Min, the chief executive of the You Change Foundation in Inner Mongolia. Hello, Mr Tang.
Q1, The old age pension will increase about 150 yuan or 24 dollars per month, how does this money answer the rising prices?
Q2, This is the eighth time China raised the old age pension, and the aging population is increasing in the country. What kind of measures will China take to handle the pressure?
Related stories
Editor:Zhang Rui |Source: