Watch Video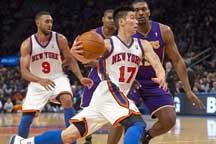 Play Video
New York Knicks point guard Jeremy Lin wrote another chapter to his incredible story this weekend. This time, he outdueled Kobe Bryant and the Los Angeles Lakers and guided the Knicks to a fourth straight win.
This was Lin's fourth start for the Knicks and his team has not lost during that stretch. Lin beat Derek Fisher on this play. The Taiwanese-American faced his biggest challenge and the Knicks took a 49-41 lead into the second half.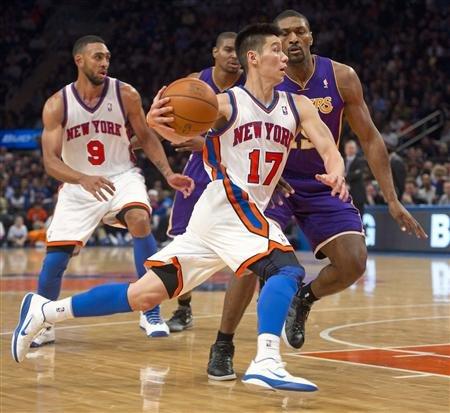 New York Knicks' Lin drives past Los Angeles Lakers' Metta World Peace in
NBA game in New York.
Kobe rose to the challenge himself. He got two points on a tough jumper. But the Lakers were still down by 6 after the third quarter. Lin kept the Lakers at bay. He scored another deuce over big man Pau Gasol.
And the 23-year-old delivered again off a feed from Jared Jeffries. Lin was on his way to a career high 38-point game - the Knicks led by 13.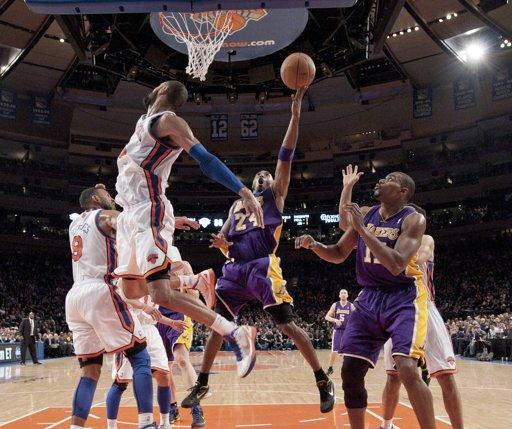 Los Angeles Lakers' guard Kobe Bryant (24) misses a layup surrounded by New York
Knicks' forward Jared Jeffries (9), center Tyson Chandler (6) and Lakers' center
Andrew Bynum (17) late in the fourth quarter of their NBA basketball game at Madison
Square Garden in New York February 10, 2012.
Kobe fought back. He earned another difficult pair of points, but L-A still trailed by 9 as the game rushed through the fourth quarter. Lin answered with a great move and went reverse on the Lakers front line. That one put New York ahead by 10 - Jeremy Lin was unstoppable.
The Lakers made a run in the final minutes, but Lin stopped it with a crucial defensive play. He drew a charge on Matt Barnes with 40 seconds to go. The final score read Knicks 92, Lakers 85. New York improved to 12-15 on the season with a shocker over LA.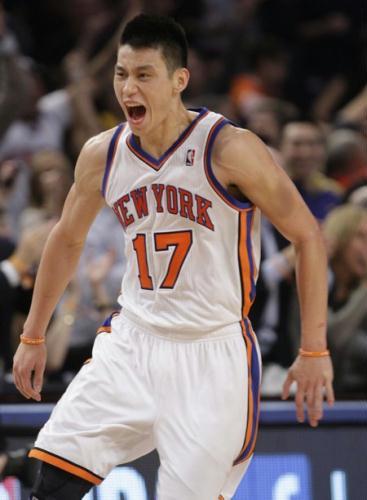 New York Knicks' Jeremy Lin (17) reacts after a making a
3-point basket during the second half of an NBA basketball
game against the Los Angeles Lakers Friday, Feb. 10, 2012,
in New York. Lin scored 38 points as the Knicks won the game
92-85. (AP Photo/Frank Franklin II)
Editor:Zhang Dan |Source: CNTV.CN