Watch Video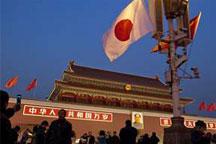 Play Video
Japanese Finance Minister Jun Azumi is in Beijing for a two-day visit. He's expected to meet with Chinese Vice premier Wang Qi-shan and Finance Minister, Xie Xu-ren. They will exchange views on bilateral financial cooperation and work on deepening Sino-Japanese ties amid the unstable global economy.
The Japanese Finance Minister comes bearing a promise to purchase up to 10 billion US dollars worth of Chinese government bonds.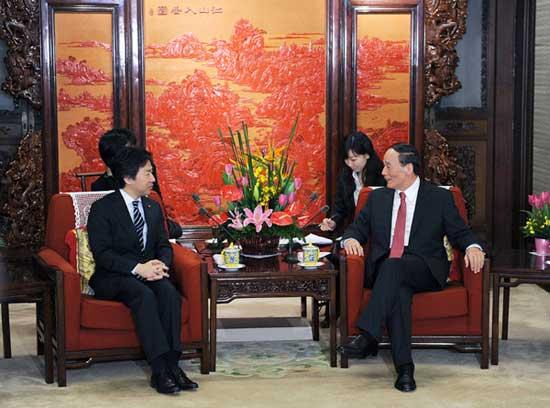 Chinese Vice Premier Wang Qishan (R) meets with Japanese Finance Minister Jun Azumi
in Beijing, capital of China, Feb. 19, 2012. (Xinhua/Li Tao)
China on the other hand has been actively investing in Japanese government bonds in recent years. Parking its foreign exchange reserves the biggest in the world into yen from the dollar. It's a risk-averse move amid the worsening European debt crisis.
The Chief Representative from the Economist Group in China says it's a natural step for Japan to take as it realizes the global importance of the Chinese currency.
Japan's presence in the Chinese debt market is being seen as a symbolic move, showing confidence in China's economy .
China overtook the US to become Japan's biggest export destination and since 2006 has been its number 1 trading partner.
And the yuan's position in regional trade is expected to rise.
The bulk of trade between the world's second-largest and third-largest economies is currently settled in US dollars and euros.
Using Yuan as the settlement currency will bring new benefits.
2012 also marks the 40th anniversary of the normalization of Sino-Japanese ties.
Related stories
Editor:Zhang Rui |Source: CNTV.CN