Watch Video
Play Video
US and DPRK representatives are scheduled to meet in Beijing for the first time since the death of DPRK leader Kim Jong Il. China has been an active coordinator for the talks. Many consider this round a positive sign from both sides. But it remains to be seen whether much progress will be achieved.
The DPRK and the United States are ready to return to the table again following the political transition in the DPRK. This round of talks is being considered a positive sign, especially considering how little the outside world knows about Kim Jong-Un.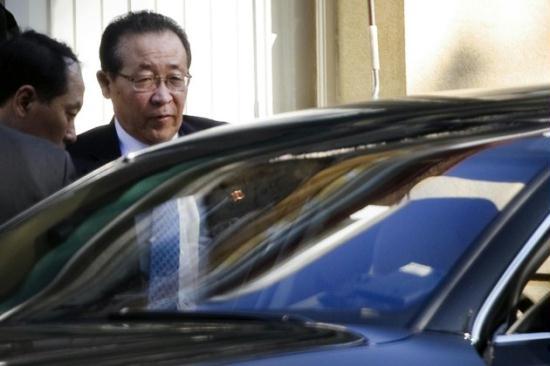 North Korea's delegation, headed by First Vice-Foreign Minister Kim Kye-Gwan (pictured in
2011), has left for talks about its nuclear programme with the United States, in what will
be the first significant contact by the two sides since the death of leader Kim Jong-Il.
(AFP Photo/Fabrice Coffrini)
As the host country of the meeting, China hopes the engagement will produce some sort of binding effect for the two nations that have been at loggerheads for so long. The desired effect is a return to the six-party talks.
However, the keys to success are held by the United States and the DPRK themselves. And there are significant obstacles for the two to come to any common ground over the denuclearization of the Korean Peninsula.
For the United States and the DPRK, regardless of whether agreement can be reached or not, sitting together to exchange views is at least an initial step towards improving strained relations.
Related stories
Editor:Zhang Dan |Source: CNTV.CN