Watch Video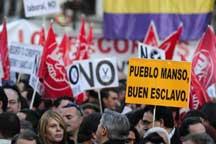 Play Video
Ahead of that summit in Brussels, protests against austerity were held across the continent on Wednesday.
The measures being implemented by nations affected by the debt crisis are aimed at tackling unemployment and boosting economic growth in the region.
In Paris, thousands of protesters hit the streets to show their support for affected Europeans. Unions welcomed measures such as a financial transaction tax and clampdown on tax evasion, but are angry at ones that will sting workers where it hurts -- their wallets. Similar protests also erupted in Belgium, Spain and Greece.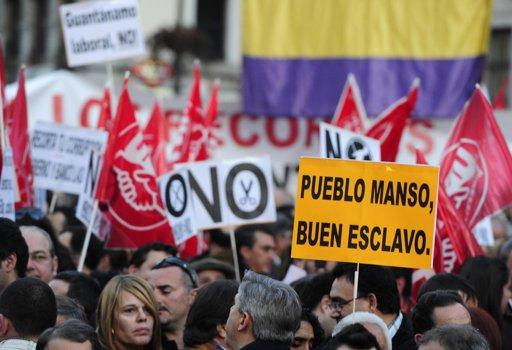 People attend a demonstration against austerity cuts organised by unions in Madrid on
the eve of a European summit to tighten European Union budget discipline. Similar
protests were organised across Europe for the first time on a call from the European
Trade Union Confederation (ETUC). The placard reads "Gentle people, good slave." (AFP
Photo/Javier Soriano)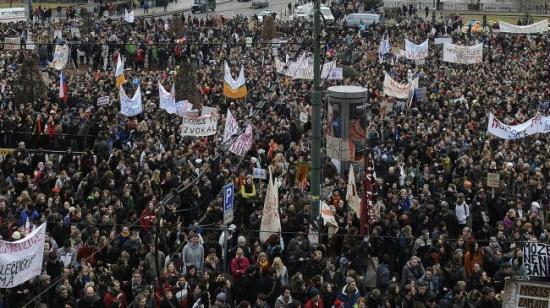 Thousands of Czech university students rally in central Prague on February 29, 2012.
Related stories
Editor:Zhang Dan |Source: CNTV.CN