Watch Video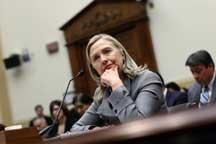 Play Video
Syria and Iran have dominated US Secretary of State Hillary Clinton's Budget Hearing before two House committees on Capitol Hill.
Several senators took the opportunity to quiz Clinton on the status of U.S. efforts to prevent Iran from acquiring a nuclear weapon. Clinton called the sanctions the U.S. and its allies have put on Iran "the toughest ever placed on any country", and that the sanctions are "affecting the thinking of Iranians in the leadership."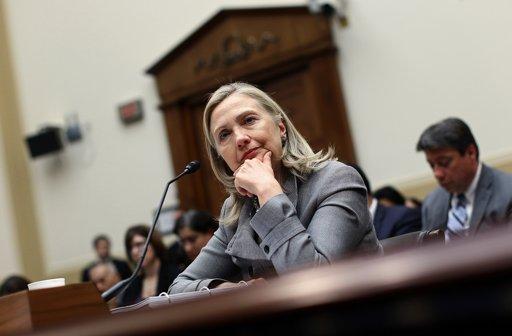 US Secretary of State Hillary Clinton testifies before the House Foreign Affairs
Committee in Washington, DC.
Last week, Iran's Foreign Ministry rejected military intervention in Syria, stressing their support for any reforms that favour its people. At the budget hearing, US Secretary of State Hillary Clinton accused Iran of supporting the rule of Bashar al-Assad, but would not go into details publicly about the evidence she has to support the claim.
Hillary Clinton said, "There is little doubt that Iran is strongly supporting Assad and his regime. The details about what they are or are not doing - we could provide what we know in a classified session, but you are absolutely right that Iran has a lot invested in Assad and will do whatever it can to keep him in power."
Editor:Zhang Dan |Source: CNTV.CN