Watch Video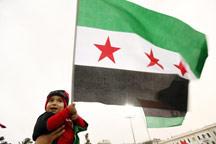 Play Video
The clamour for autonomy status by some leaders in eastern Libya is sending shivers down the spine of the new leadership in Tripoli given the region's rich oil reserves. Thousands of Libyans now plan to hold massive protests in the capital's martyr square to oppose this move which, if it comes about, will deny them the benefits of its oil revnue.
The move by leaders from the eastern region of Libya seems to have caught many by surprise.
Two thirds of the country's oil, the main source of income for this North African Country is to be found in that part of the country.Now thousands of Libyans in the capital Tripoli plan a huge protest, to express their dissatisfaction.
Fears are also rife that fresh fighting might break out in Libya, as various brigades are rumoured to be ready to take up arms against their eastern brothers, should they insist on going ahead with the plan.
Head of the National Transitional council Mustafa Abdel Jalil, says they will not allow anyone to divide the country. He says they will defend the countries unity, even if it means using force.
The ruling National Transitional Council has been accused of failing to reign in on bands of militias that have taken over parts of the country , rendering it almost ungovernable. Their perceived reluctance to relinquish power to a civilian authority has not helped matters either, paving way for attempts at autonomy by certain partiess of the oil rich country.
But they have been fast to point an accusing finger at some unnamed Arab countries, and ousted leader, Muammar Ghadafi's supporters of fanning calls by the leaders in Eastern Libya for autonomy.
Editor:Zhang Hao |Source: CNTV.CN