Watch Video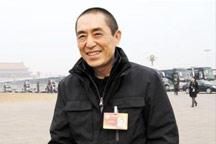 Play Video
China's film industry has been growing at 25 to 30 percent every year, attracting attention from all over the world. However, few Chinese blockbusters successfully make it onto the international market.
A diversified movie genre built on a booming industry. China has been home to a wide range of films for decades, with its domestic box office hitting 13 billion yuan in 2011, making China the fastest growing and the third largest film market in the world.
Yet this doesn't mean that China has become a major player in the world's film industry. "Aftershock", a 2010 Chinese blockbuster, scored 100 million dollars box office domestically. But in the US, the figure was a paltry 60,000 dollars. "Let the Bullets Fly", another smash hit last year, grossed 110 million dollars in China. But in the US, it struggled to find a distributor.
According to China's film authority, in 2010, the overseas box office of Chinese films was only 500 million US dollars, which is less than one fortieth of that in the US. Industry experts say that to address the problem, more films should be shown at festivals and exhibitions, to improve the exposure of Chinese films so they can be better understood by foreign audiences.
Zhang Yimou, film director, said, "I'm willing to apply for major international film awards, not for the sake of the awards themselves, but to gain more attention from foreign countries. Because it can be of tremendous help in promoting the movie outside of China. To me, what matters most is not money, but whether the film can be appreciated by the audience."
Other experts say that movie co-production by Chinese and foreign film companies can also help Chinese movies to go global.Despite the current under-performance of Chinese movies in foreign markets, experts are still hopeful for their future direction.
Zhang Yimou added, "Since the movie "Crouching Tiger, Hidden Dragon" was a hit, similar Chinese martial art movies have been quite popular in western countries. So when I did my Kongfu movies, they were successful in terms of funding, casting and production. "
Related stories
Editor:Zhang Hao |Source: CNTV.CN