Watch Video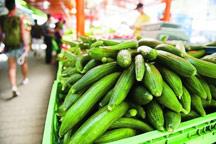 Play Video
It's been said that when Chinese sit down to eat, one topic is sure to be their next meal. But in recent years, that enjoyment of eating has been dulled by a string of food safety scandals. For some time, it's been a hot issue during the Political Season, generating many motions and proposals.
A motion to monitor food safety has been raised from within the industry.

NPC Deputy Yan Junbo, owns a company that produces food. His worries about food safety are even wider than those who eat his products.
Yan said, "I have been running the food company for more than twenty years. We strictly control each and every ingredient we use. But every time I see a food safety scandal, I feel I should do something as an NPC Deputy."
Yan has been working on his food safety motion for years. He wants a special government commission to address the issue and follow through with the necessary legislation.
Yan also said, "This Special Commission doesn't have to include many people but it should be efficicent. We should address the food safety problem from top to bottom--to perfect the legal system, and from bottom to top--to ensure the food source."
Scandals over recycled waste cooking oil, pesticides, and pork disguised as beef have made headlines.
Food safety is discussed at length in each year's session, but facts and figures do little to reassure the public.
In 2011, authorities prosecuted more 5200 cases, and sentenced nearly 290 people. Yan Junbo is happy that his motion is welcomed within his delegation, but he's not sure if it can gain full NPC approval.
Eating is so important to Chinese that we have the term 'food culture'. But recent scandals have the public worried about what's on their tables. NPC Deputies like Yan Junbo are working to ensure that people will only have to think about how something tastes, and not whether it's safe.
Related stories
Editor:Zhang Hao |Source: CNTV.CN