Watch Video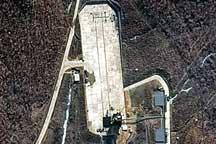 Play Video
The Democratic People's Republic of Korea has warned the outside world not to intercept its planned satellite launch. It claims the satellite is for scientific research and it will mark the 100th anniversary of late leader Kim Il Sung's birth. But Seoul and Washington continue to urge the country to give up its plan.
Tension is rising high over the planned DPRK satellite launch.
The DPRK has warned that any interception of its satellite will be "an act of war". And it threatened harsh consequences.
KRT Newsreader said, "Whoever intercepts the DPRK satellite or collects its debris will meet immediate, resolute and merciless punishment by the DPRK. The DPRK will mete out the unimaginable and the most miserable punishment to its rival if it dares fire into the sky above the DPRK."
Meanwhile, Seoul and Washington are keeping an close eye on the satellite launch site.
South Korea says recent photos show that the launch tower has been placed directly over the mobile launch platform, in a position it says it necessary to erect the rocket.
While the US, which calls the launch a cover to test missile systems, continues to urge the DPRK to give up the plan.
Jay Carney, White House spokesperson, said, "We are engaging at a variety of levels, as we always do to convey to the North Korea."
The US is now making an emergency transfer of an ultra-modern maritime radar base "SBX-1" from Hawaii to South Korea. Its purpose will be to track and monitor the satellite and back its interception.
Related stories
Editor:Liu Fang |Source: CNTV.CN