Watch Video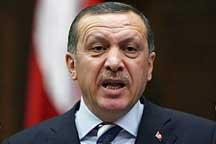 Play Video
Turkey has accused Iran of being insincere in its proposal to hold talks on its disputed nuclear program. Tehran had said it would meet with six leading powers in Damascus or Baghdad next week. The original plan had been to have negotiations in Istanbul, but an Iranian official said Iran does not want Turkey to be the host.
Tayyip Erdogan, Turkish PM, said, "The offer going round at the moment, Damascus or Baghdad, is a waste of time, it means it won't happen, because they know the other side won't come to Damascus or Baghdad. They will say 'We have proposed Damascus and Baghdad'. We have to be honest. Because of the lack of honesty the Iranians are continually losing their international prestige. This is not the language of diplomacy."
The comments by the Iranian official indicate a growing impasse ahead of talks set to start April 13th between Iran and the five permanent U.N. Security Council members plus Germany. But they are not binding. Iran is against having the negotiations in Istanbul because of Turkey's escalating pressure on the embattled Syrian government.
The last attempt at talks over Iran's nuclear ambitions collapsed 14 months ago after Iran refused proposals that included freezing its uranium enrichment in exchange for delivery of reactor-ready fuel from outside the country.
Editor:Liu Fang |Source: CNTV.CN